While many people often use the terms translation and interpreting interchangeably, they are not one in the same thing. Although both services focus on "translating" one language into another, interpreting focuses on spoken conversations while translation is all about written words. So, while you'd use translation for all your religious texts, religious interpreting is what you'll use to ensure your services cater to all your foreign members that do not speak English as their first language.
If your non-English speaking community is growing or you're looking at reaching people in your community that don't speak your language, we recommend considering conferences or whispering interpreting to cater to your community's needs.
How Does Religious Interpreting Work?
Religious interpreting can be facilitated with the interpreter physically present in the room, present via video conferencing technology, or offer their services over the phone. In order to effectively interpret the message, the interpreter must be able to hear what is being said and have knowledge of the subject as well as the target and source languages. For religious interpreting, it's easy to understand why you'd need someone knowledgeable in the sector and cannot simply use someone that is fluent in the languages you need covered since they might not have expert knowledge to translate more technical and specific subjects.
Understanding Different Religious Interpreting Styles
Here at Day Interpreting, our interpreting services can be facilitated in one of three ways. These include:
VRI
Video Remote Interpreting (VRI) is a live, remote interpreting service that sees the speaker, audience members, and the interpreter all communicating through an online platform. Our interpreters can assist with remote interpreting via video conferencing tools, and we also host remote interpreting through our innovative real-time app.
Phone Interpreting
Phone interpreting services work best for consecutive interpretation and offer an on-demand solution that can help break down language barriers. Our phone interpreters are available 24/7, on-demand, and provide a remote and cost-effective interpreting solution.
In-Person Interpreting
In-person interpreters are physically present whenever a message needs to be translated from one language to another. Our extensive network of professional interpreters is based all across the world, which allows us to offer our clients the professional language solutions they need, when and where they need them most.
Interpreting Services that Set the Bar for Others
Day Interpreting offers interpreting services in more than 100 languages, all of which are accessible 24/7. We can also provide interpreting services on every type of communication device and across a multitude of platforms to ensure our service is one of the most efficient and effective in the industry.
It's our impeccable due diligence that makes us stand out from other language services providers. Once assigned to a project manager, every client's needs are analyzed to ensure they get connected with the ideal interpreter that meets the requirements of their language needs. We guarantee to always match our clients with the most experienced interpreters that are fluent in their language pairs and that specialize in the client's industry.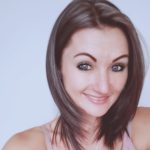 Seldean Smith
Seldean is a multi-skilled content wizard that dedicates herself to writing content that goes beyond merely sparking interest in the audience.