Learning sign language can be an exciting experience that'll help you communicate with the deaf and hard-of-hearing community. But just like any spoken language, sign comprises a range of techniques. Contrary to popular belief, it's not a universal language. But ASL (American Sign Language) is a good starting point for beginners. Are you wondering how to learn sign language? Here's a quick sign language for beginners guide!
Thanks to the internet, however, it's easier than ever to learn sign language. Outside of the traditional classroom setup, there are numerous ways to learn this hands-on language.
Using the Sign Language Alphabet in Sign Language for Beginners
Learning the sign alphabet (also called the manual alphabet) is usually the best place to start your learning journey.
The ASL sign language alphabet consists of 26 unique signs that represent the English alphabet. Some signs mimic the shape of the letter they represent, and for the most part, these are easy to get to grips with. Once you know the individual letters, you can use them to form words. This is referred to as fingerspelling, and it's a great way to communicate if you're not yet familiar with the real signs of particular words.
Where You Can Head for Learning ASL
YouTube
YouTube tutorials are great for learning sign language. There are dozens of teachers that give free lessons on ASL, and some of the best places to start include:
Dr. Bill Vicars – This ASL expert holds numerous degrees in deaf-centric studies, and his love for languages is evident in his tutorials.
Expert Village – You can find just about any tutorial on Expert Village, including practical and informative ASL lessons for beginners. They also feature extensive coverage on common phrases and the sign language alphabet.
Laura Berg Life – What used to be known as "My Smart Hands" is a channel dedicated to teaching ASL to adults and children alike. The videos on this channel provide guidance on common phrases and feature a section answering viewer questions.
Web Resources
Although video tutorials are great for learning sign language, you'll also find a plethora of web-based resources that teach people the basics of ASL. Here's a look at some of the best websites for learning sign:
ASL Pro – ASL Pro might have an old-school interface, but the free tool is home to an abundance of quizzes, fingerspelling practices, and a detailed dictionary with video examples of signing hundreds of words.
Start ASL – Start ASL offers a wide variety of courses on learning sign language. The free three-level course offers workbooks and activities as well as fingerspelling lessons. For those who need something more advanced, the pad courses (online and offline versions are available) are ideal since they were created by professional ASL instructors.
SignASL.org – SignASL.org is an online ASL dictionary and an excellent resource for finding words and phrases and their corresponding signs. Once you search a specific word or phrase, the site displays a selection of videos and other learning resources from trusted sites you can use to learn the basics.
Apps
Most of us are inseparable from our smartphones, so it only makes sense that we use them to our advantage. ASL learning apps are great for when you need to quickly lookup a phrase or word's sign and allows you to study anywhere, at any time. Here are some apps we recommend:
ASL Coach – ASL Coach is a free iOS app that's straightforward and easy to use. It focuses on the ASL alphabet and has a range of other exciting features.
ASL: Fingerspelling – Designed by Lifeprint, an ASL resource, this iOS app can help you perfect the art of fingerspelling, as the name suggests.
Marlee Signs – Marlee Matlin, the Oscar-winning deaf actress, features on this app that teaches ASL with videos and fingerspelling lessons.
Wrapping Up Sign Language for Beginners
Learning sign language can be an enriching experience. As you advance through your journey, you might find that you have a natural-born talent that can help you pursue a career in sign language interpreting or the likes. For more guidance on the topic of ASL and interpreting, be sure to check out our blog!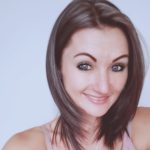 Seldean Smith
Seldean is a multi-skilled content wizard that dedicates herself to writing content that goes beyond merely sparking interest in the audience.