Back in the day, you needed to scramble to figure out how to manage your growing business. But luckily, the age of the internet makes it easier than ever to stay on top of innovation with small business apps. With so many productivity-boosting apps designed specifically for entrepreneurs, there's a helping hand out there for everything from time management to payment processing.
As a busy entrepreneur, you need tools to help you make your life a little easier. And that's exactly what we'll be checking out in this post: apps that boost productivity! We'll share our go-to picks for the best apps for entrepreneurs and our key takeaways.
Top Productivity-Boosting Apps for Entrepreneurs
#1 – Square for Payments
If you need to process debit card payments or credit card payments on the go, Square is an amazing solution. You just need your mobile device and a small reader that the company sends you when you sign up. Once you're set up, you can accept regular and chipped cards to make your sales process ten times easier.
#2 – Trello for Project Management
PM can be a royal pain in the butt. However, Trello completely changed the game. The app allows you to visualize your projects and collaborate with other team members. From organizing projects into cards to creating lists and boards, it's one of the best productivity-boosting apps for entrepreneurs and teams alike. This simple yet effective tool allows you to manage all your projects on an intuitive and user-friendly platform. Trello can be used across multiple devices to assign tasks and it's also compatible with other apps.
#3 – LinkedIn for Networking
Building professional relationships is nothing compared to what it was ten years ago, and much of this transformation is thanks to LinkedIn. LinkedIn lets you search for connections based on their industry, job, location, and qualifications. And staying in touch with professional connections enhances opportunities for business deals. With LinkedIn, you can also share your ideas, build your personal brand, and showcase your past achievements. It also keeps you updated on industry trends and important business news!
#4 – Dropbox for File Management
You probably understand the frustration of needing to access a file when you don't have your laptop with you. But thanks to Dropbox, this is becoming a frustration best left in the past. The app allows you to view, edit, send and create just about any kind of document from anywhere, as long as you've got an internet connection. A really neat feature we love about Dropbox is its document scanner. Plus, it also enables you to comment on files and gives you access to files offline by downloading them. As with most apps that allow you to share files, Drop box has a free version as well as a premium version on offer.
#5 – Buffer for Social Media Marketing
If you struggle with managing your social media marketing, Buffer can make it all feel a whole lot less overwhelming. With features that allow you to share your posts across several different social networks, you can take control of your marketing campaigns on a social network. And you'll be happy to know that you'll never miss a schedule again either since Buffer allows you to schedule your content according to the optimal time for your followers to see it.
#6 – Day Interpreting App for Linguistic Solutions
It is vital to know that you'll get linguistic help immediately when and where you need it with an on-demand phone interpreter that is reliable and cost-efficient. And as an entrepreneur, there might be many instances where you'll have to find a way to bridge the language barrier. But here's where the Day Interpreting app comes in. It's like having an on-demand interpreter and translator in the palm of your hand! The on-demand phone interpreter service offered by Day Translations, Inc. is more economical, faster, and more efficient because you do not need to go through a dispatcher who will find the right or available interpreter before you get connected. The connection between you and the interpreter is instantaneous, which can save money and time. Plus it's an Android and iOS app, making it one of the best apps in its league!
#7 – FreshBooks for Accounting
Entrepreneurs need accounting software solutions that allow them to manage their books from anywhere, anytime. FreshBooks is a cloud-based app that was made with the small business owner in mind. The app effortlessly syncs to all your mobile and desktop apps, so you have a complete overview of your financials and access to your files at any time. With FreshBooks, you can send invoices, check payment statuses, and respond to client feedback, all from your mobile phone. What's more: it also allows you to track your time and take photos of receipts so you can add them to your expenses!
#8 – Wunderlist for Lists on Your Mobile Device
If you love making a to-do list and need to do it in style, the free version of Wunderlist is the best app for the job. The app sync across all your devices and allows you to share your lists when you want others to collaborate on your projects. It also allows you to set reminders for deadlines and add images and content to your lists. Entrepreneurs looking to centralize their conversations and stay focused on their to-do lists shouldn't even be second-guessing this app.
Productivity-Boosting Apps Worth Mentioning for Small Business Owners
Because we can't possibly be in love with all small business apps that boosts productivity through mobile devices, here's an additional roundup of entrepreneurial apps that can help you walk and talk like the boss you are!
1Password – Great for keeping all your sensitive info secure with a single master password.
Skype – You know the deal with Skype. Call anyone. Anywhere in the world. Skype is a neat free app that many successful entrepreneurs use and it's one of the best apps for instant messaging and calling across the globe.
Headspace – A great relaxation app that guides you through meditation sessions that leave you feeling refreshed and focused.
TapeACall – As the name implies, this call recording app is available for Android and iOS.
Gusto – The payroll app that was designed for small businesses. Gusto also offers human resource tips and is a great workflow management app.
Wrapping Up  Productivity-Boosting Apps for Entrepreneurs
As an entrepreneur, you're probably always looking for ways to be more productive. And as the line goes, there's an app for that! But when picking productivity-boosting apps, just be sure you pick one that is supported on your device since not all of them are available for Android and iOS.
Trello is a great choice for project management, and LinkedIn is where you need to be to make the most of your networking game. Dropbox gives you access to functional file-sharing features, and Buffer ensures your social media campaigns run the way you dreamt they would. The Day Interpreting app is your mobile language barrier breaker, and FreshBooks is an entrepreneur's best friend for accounting.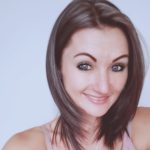 Seldean Smith
Seldean is a multi-skilled content wizard that dedicates herself to writing content that goes beyond merely sparking interest in the audience.