It's no longer a secret that on-demand interpreting is here to stay. No matter the occasion, here at Day Interpreting we're ready to help with all your on-demand, over the phone or Video Remote Interpreting/ VRI needs. 
Today we'll look at the top 6 benefits of on-demand interpreting (and Video Remote Interpreting/ VRI) so you can better understand how it helps you. 
Living in a fast-paced digital world means that everybody wants everything fast. Well, that's no problem because this is exactly why on-demand interpreting is a necessary service for you, especially in countries like the USA with over 300 languages being spoken on any given day.
Let's not waste any more time and dive right into our top 6 benefits of using on-demand interpreting services. 
Benefit # 1 – Barriers to communication are reduced or broken 
The immediate concern of many when communicating is that there might be some form of barrier to their communication. With on-demand interpreting barriers to communication such as the parties involved speaking different languages are immediately broken. 
With this in mind, on-demand interpreting or VRI becomes a vital service helping so many people in different situations. It is not limited to business meetings only, instead, the possibilities are broadened to include doctor's visits, customer service transactions, legal matters and the list goes on.
Benefit # 2 – Physical distance no longer matters 
The beauty of operating in a digital space is the fact that physical barriers are no longer a thing to consider. To access on-demand interpreting, there's no need for anyone to be in the same room or the same geographical location for that matter. 
As long as you have an internet connection and the DayInterpreting app on a smart device, you're all set to benefit from the services you need.
Benefit # 3 – Works with your flexible schedule 
No matter the time or the place, on-demand interpreting is accessible with just the click of a button. The team at Day Interpreting are available to assist you 24/7. You are instantly connected with an interpreter, so there's no wait time. Your business is our business and you come first, always.
Benefit # 4 – Anyone who has a business can use it
On-demand interpreting is perfect for anyone doing business, especially on the international scene. Meetings between you and other businesses will come up, they may speak a different language but that no longer has to be a deterrent or an obstacle when doing business. 
The interpreters here at Day Interpreting are 100% professional and certified. We're ready to assist you in closing that business deal no matter the language. The communication is always clear and easy to navigate, giving you one less thing to worry about and leaving room for you to focus on the business at hand.
Benefit # 5 – All you need is your cell phone 
By far this may be one of the better of the 6 top benefits of using on-demand interpreting. These days everyone has a cell phone which means that anyone with a smartphone is able to access on-demand interpreting or make use of our VRI services. 
All you need is a working speaker and or camera, an internet connection, and the DayInterpreting app downloaded on your smart device to get started. Of course, if you have any other smart devices such as a tablet, it can get the job done too. 
Benefit # 6 – It saves you time and money 
Who doesn't want to save money? Anyone who's given the opportunity to save both time and money definitely sees it as a win-win situation. Thanks to Day Interpreting and the DayInterpreting app, saving time and money is a definite reality and within your reach. 
There's no need to pay high fees to access another interpreter when you have our interpreters here at the touch of a button and at affordable rates.
To close … 
By now, you've realized that there are many great benefits to using on-demand interpreting. We hope you also saw how some of them benefit you whether for business or within your everyday personal life. 
As we said earlier, on-demand phone interpreting and Video Remote Interpreting (VRI) is here to stay. The global pandemic has caused a shift within the digital space allowing for more communication to take place online as opposed to face-to-face environments. 
The pandemic has also highlighted how important on-demand interpreting is in carrying on the flow of information and breaking down language barriers. 
Don't waste another minute, to get started on taking advantage of this great service, go ahead and download the DayInterpreting app from the Google Playstore or Apple App store. Our team is here 24/7, 365 ready to help you with your business.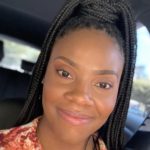 Kayan Milwood
Kayan is a multi-talented writer based in the beautiful island of Jamaica. Her strong point is ideation and she loves to take on new challenges.