Do you dream of becoming an interpreter? If you hold recognized certifications in two or more languages, you have a winning shot at landing a job as a professional interpreter. But what are the basics you need to sort out in order to pave the way to a successful career in interpreting? We've got some great tips for interpreters of the future! Here's a look at what it takes to be a good interpreter and how you can use these aspects to increase your chances of landing the job of your dreams!
Tips for Becoming an Interpreter
Do you want to progress in your current position or are you looking for a new opportunity? Regardless of the answer, being the best interpreter you can be will always open up doors to new possibilities. Here's how to grow your skills and be as successful as possible in your interpreting career!
Learn About the Language and Culture Connection
Any good interpreter starts their research for an interpreting project by getting familiar with the origin and culture of the target language. This helps them better understand cultural differences. And this is the key to a successful interpretation project. By understanding the small intricacies in language formed by culture, you'll be able to better translate the speaker's message and get it across without emitting any crucial information.
Work Hard on Expanding Your Vocabulary
Thinking that there's nothing more to learn about a specific language, you're dooming your profession as an interpreter. All good interpreters continue practicing their vocabulary throughout their careers. They also finetune linguistic subtleties, which improves their expertise. Continually studying vocabulary in your source and target languages will help you perform better in your professional duties. Especially in more complex fields like legal and medical interpreting.
Improve Your Listening Skills
Listening skills are critically important in the interpretation field. Interpreters that can't carefully listen to every detail of a conversation continuously face barriers. As an interpreter, it's your responsibility to catch on to every word accurately in the context. It's absolutely essential to know the intent and purpose of the words instead of just their meanings.
Polish Your Existing Customer Service Skills
Professional interpreters must practice good communication and demonstrate great customer service skills. The goal is to make the audience feel comfortable while assisting them with their communication.  And that's where customer service skills really come in handy. You'll also have to be able to handle various situations and be comfortable with variations, a skill you can build on by working in a variety of environments as part of your career progression.
Get Certified
If you're keen on demonstrating your professional proficiency in languages, it's vital to get certified. You can gain certification through the American Translators Association, the federal court, state court, and the National Association of the Deaf, to name but a few. You can also get certified by a globally recognized institution or cultural centers like the Goethe-Institut for German or the Alliance Francaise for French.
Wrapping Up
The opportunities for professional and experienced interpreters are limitless. But it'll take a lot of hard work and dedication to make it and become a successful interpreter. Interpreting isn't the easiest of career choices. And developing your skills will take time as you progress through the stages of training, certification, and building experience.
But the tips for interpreters we've shared here serve as a great starting point for any language lover looking to get into the world of interpretation. In the meantime, feel free to check out our blog for more awesome interpreting news, resources, and feel-good reads!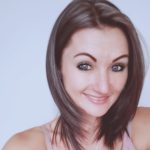 Seldean Smith
Seldean is a multi-skilled content wizard that dedicates herself to writing content that goes beyond merely sparking interest in the audience.