Working with an interpreter is much more common in our world of global business. Today, certified interpreters provide a bridge between languages that assists everyone from service providers to governments in communication.
The United States is home to roughly 25 million limited English proficient (LEP) individuals and some 10 million Deaf or Heard-of-Hearing individuals. And it's thanks to interpreting services that these individuals have been empowered in situations where they may have otherwise felt defeated.
Whenever businesses choose to make use of interpreting services, it's essential to have a basic understanding of what to expect and what will be expected of you. Here's a quick look at the different interpreting options you'll get to choose from, followed by best practice tips for working with an interpreter!
What Interpreting Style to Choose
Essentially, there are three different interpreting styles you can use, but which one you end up using will be determined by your specific needs and budget. The options include telephonic, VRI, and on-site interpreting.
Telephonic Interpreting
Day Interpreting is the leading provider of telephonic interpretation services. Our interpreters pride themselves on being the most experienced and professional, and thanks to this, their services can help our clients enhance their customer service offerings. Our telephonic interpreting services are just as effective and efficient as in-person interpreting, but it doesn't require physical presence. This means that it's a versatile and flexible language service for anyone considering the use of an interpreter.
VRI
VRI – short for video remote interpreting – is an easy-to-use video telecommunication service that allows our clients to gain access to a remote interpreter regardless of where in the world they're based. The service is facilitated through video phones and web cameras and allows interpreters to provide interpretation of either spoken or sign language. At the moment, VRI is the fastest-growing solution for foreign language interpreting.
On-Site Interpreting
If you're not urgently in need of interpreting services, you can make use of an on-site interpreter. These services are offered through the physical presence of an interpreter to help facilitate smooth communication. On-site interpreters are especially beneficial in medical interpreting scenarios where limited English proficient patients might need a little extra reassurance that their ideas are being thoroughly communicated and understood.
The Process of Working with an Interpreter
Regardless of whether it's a business meeting or a medical appointment, an interpreter's job is to break down language (and cultural) barriers to facilitate communication. In order to ensure your session with an interpreter goes smoothly and yields the best results, there are a few things you can do as a client.  Here are our top tips for working with an interpreter:
Don't Ignore the Brief
The interpreter needs to be familiarized with the topic before he or she can render their services. It'll help give the session a more professional and seamless flow. The brief will also help the interpreter understand any sensitive topics so they can prepare appropriate tones.
Understand that The Interpreter is Purely Translating
A trained, professional interpreter will never assume answers or answer on behalf of clients. These professionals are neutral in the conversation. They are there to provide understanding, not to get involved in the conversation.
Speak Clearly in a Normal Tone
Even though interpreters are trained to work at a quick pace, it's important to be clear and accurate when you speak. If you talk too fast, don't pause, or are unclear, it might result in the information having to be repeated or clarified. To ensure minimal delays and disruptions to the interpreting process, always speak clearly in a normal tone.
Keep Cultural Factors in Mind
Whenever there's a language barrier, there's a high probability that there will also be cultural differences at play. Culture can impede your conversation if you're not aware of them. It's essential to be prepared for and that you understand cultural differences in order to ensure more effective communication.
Refrain From Using Slang
Your interpreter will most likely be knowledgeable of metaphors and slang, but that doesn't mean these phrases are easy to translate into the target language. Use plain language as far as possible if you're working with an interpreter unless you're discussing industry-related terminologies. Always try to use simple and concise wording that is easy to translate.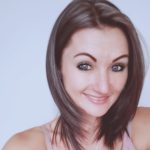 Seldean Smith
Seldean is a multi-skilled content wizard that dedicates herself to writing content that goes beyond merely sparking interest in the audience.