Whether or not you want to believe it, the quality of the services you provide depends on the quality of your language services. Businesses thrive on how well they communicate with their customers and everyone else involved. When communication is lacking, the business suffers greatly. With this in mind, our Day Interpreting blog takes a look at why it's best to consider contracting certified interpreters for your business.
Before we get into some of the great reasons why this is such a great idea, let's make sure we're on the same page by understanding who an interpreter is and what they do.
What Do Certified Interpreters Do?
Interpreters are responsible for converting information from one language, also known as the source language, to another language, also known as the target language. An interpreter's job is to ensure that where there is a language barrier everyone has a seamless experience when trying to understand the target language they do not speak as if they do in fact speak that source language.
Of course, professional interpreters work in different settings depending on what they are needed for. Interpreters can sit in on business meetings, conferences, educational events, and even medical consultations. It all depends on what the client needs.
Professional Interpreters do not only relay words back and forth. They do much more than that. When providing their language services, interpreters also convey tone and emotion and they do it in such a way that also captures their cultural awareness of the situation especially when sensitive information is involved.
The Benefits of Working with Certified Language Services Providers
Guaranteed Accuracy 
As a provider of language services, professional interpreters are trained to be accurate always. An untrained interpreter may not understand the importance of precision and why it's important to maintain the meaning of the intended message between the source and target language.
The need for accuracy is crucial especially when it comes to medical and legal interpreting. Additionally, a professional interpreter is always improving on their vocabulary and keeping abreast of new trends within the world of interpreting and are always investing in improving themselves.
Consistency
Experienced interpreters take pride in the quality and consistency of their work. A professional interpreter won't risk losing the trust of their company or clients due to inconsistencies in their work.
Confidentiality 
Certified interpreters operate under and are guided by what is known as a code of professional conduct. The majority of interpreters who adhere to this code do American Sign Language.
All Interpreters must uphold their duty to protect their customer's privacy regardless of the information shared between all parties involved.
Industry Experience 
Experienced interpreters bring value to their customers. The more experienced the interpreter, the more in demand their services become. It is always best to hire interpreters who, for example, have on the job training within relevant industries, those who have studied or worked in a foreign country of the target languages you require and also have thorough knowledge of the technical terms specific to your industry.
Cultural Awareness 
As a professional interpreter, the task of being the bridge of communication among people of different languages and cultures is an important job. With this in mind, interpreters do not only interpret words from a source language to a target language, but they also convey cultural meaning. By doing this, they reduce the risk of any misunderstanding or miscommunication between those communicating.
What Kind of Interpreting Services do Professional Interpreters Offer?
A professional interpreter can provide their services either on-site or remotely. No matter the mode of delivery, all interpreting services are delivered in real-time.
Here are some of the services provided by professional interpreters:
Medical/Healthcare Interpreting
In the United States alone over 350 languages are spoken on a daily basis. With this in mind, the need for medical interpreters is at an all time high. Imagine someone needing serious medical attention but they do not speak English and the medical professional who is assisting them does not speak their language either. The cause of death or misdiagnosis in this situation is higher than if there is an interpreter on hand to help in such a situation.
Legal Interpreting
There is a wide shortage of Legal/ Courtroom interpreters across the country. One of the main reasons for this is due to the fact that in some states Legal interpreters aren't paid very well, coupled with the fact that they need to do extensive studying and training before they even set foot inside a courtroom. The weight of the law rests on how they communicate and carry across the intended messages with all involved.
Community Interpreting
The need for Community Interpreters grows every day. A Community Interpreter's job is to deliver messages to persons within their community who need the service. Through Community Interpreters, other service providers such as social workers are able to get their job done more effectively with their help.
American Sign Language Interpreting
American Sign Language Interpreters are also known as ASL Interpreters. These linguists facilitate communication between people who are hard of hearing or deaf and people who can hear. An ASL Interpreter must know the English Language and American Sign Language well. This should include signing, body language, and fingerspelling.
Hire a Professional Interpreter as an Investment in Top-Tier Language Skills
Your business will benefit greatly from contracting professional certified interpreters. You now have a better understanding of how sensitive yet serious the role of an interpreter is. Especially when it comes to doing your business.  With this in mind, you're sure to find an interpreter for your business no matter the industry.
If you need professional and certified interpreters, Day Interpreting can help! Our team of Interpreters are available 24/7 for whatever you may need. Download the Day Interpreting App today to get started.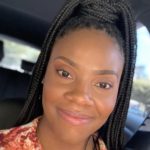 Kayan Milwood
Kayan is a multi-talented writer based in the beautiful island of Jamaica. Her strong point is ideation and she loves to take on new challenges.