Thousands of Afghans had served as interpreters, fixers, and local guides to the U.S and allied soldiers since 2001 when the Afghan War started, and with troops withdrawing under President Biden's vow, these wartime heroes face significant changes.
Along with the promise of the evacuation of U.S. troops, Biden also vowed to mass evacuate interpreters that served as allies to the U.S. Army during the Afghan War. It's estimated that some 50,000 Afghan interpreters have served the U.S. military. Since 2008, about 70,000 Afghan interpreters (including their families) have been relocated to the U.S under a special immigrant visa awarded for their years of service. But more than 20,000 interpreters and their families still need to find ways out of Afghanistan if they do not wish to be prosecuted for treason by the Taliban forces.
The United States State Department recently announced the rollout of a second refugee program which was explicitly designed for Afghans that worked on U.S projects. But the problem, however, is that the Afghan interpreters applying for the new program still have to deal with a complex and clogged visa process.  
A Dangerous Love for Language
Wartime interpreters have some of the most dangerous jobs on earth. They are the ears and tongues of military forces, but should they be caught, they face execution. The fact of the matter is those wartime interpreters that are still 'stranded' in Afghanistan are in mortal danger.
Afghan interpreters that are still waiting to be evacuated are required to travel with evidence that they assisted the U.S forces during the 20-year war. Still, if they are caught with this documentation, the Taliban sees it as a confession that they worked for the Americans, which is treason in the eyes of the Taliban.
The non-profit organization No One Left Behind estimates that more than 300 Afghan interpreters and their family members have been killed during the war. As the Taliban advances, the danger grows ever more present for these wartime allies, and many of them are unsure about the futures that await them once they do reach the shores of the U.S.
How Afghani Interpreters Get to the U.S.A
The Special Immigrant Visas (SIVs) for Iraqi and Afghan translators and interpreters is currently the fastest way for wartime allies to get out of the warzones and into the safe zones of the United States.
Section 1059 of the National Defense Authorization Act for Fiscal Year 2006 authorizes the issuance of SIVs to Iraqi and Afghan interpreters and translators that worked with the U.S. military and meet the visa requirements.
This program is not the same as the two other programs authorizing SIVs for certain Afghan and Iraqi nationals that worked for or on behalf of the U.S. government in Iraq or Afghanistan. Still, some interpreters and translators might qualify for both programs.
Day Interpreting Offering Stable Employment for Afghan Interpreters & Translators
Day Interpreting, a division of Day Translations, understands that being evacuated from your home country can be a terrifying and uncertain experience. Finding suitable employment once you land in the U.S. is one of the first things you'll have to do as a refugee, but that can often seem like a daunting task
We're proud to offer employment opportunities to Afghani interpreters and translators that assisted with the U.S. military and have now settled in the United States. The process of signing up for interpreting translation roles couldn't be more straightforward. Here's what to do if you're interested:
Submit your interest

– Let us know how we can get a hold of you and what your specific fields of interpretation or translation are. We'd like to learn as much as possible about the kind of experience you've gained through the years.

Set up your account

– Day Interpreting carefully screens and vets all applicants and then select the best candidates for further training. If you're selected, we'll supply you with a personal interpreter account that you'll use to work with.

Manage your availability

– Your account dashboard is intuitive and allows you to set and manage your online status. This ensures that you're available to work with clients if and when you have the time to do so.

Translate or interpreter via telephone

– After your training, you'll set up your interpreter account from where you'll respond to incoming calls from clients that need your linguistic experience.

Get paid

– We pay with either PayPal or Payoneer, which ensures quick and effortless reimbursements for your services.
If you're interested in securing a linguistic career as part of your new life in the United States, please submit your interest, and we'll get back to you as soon as possible!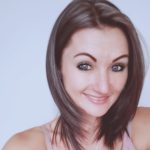 Seldean Smith
Seldean is a multi-skilled content wizard that dedicates herself to writing content that goes beyond merely sparking interest in the audience.