Have you ever heard of escort interpreting before? Before your mind runs off in all the wrong directions, we're about to set the record straight: escort interpreting is a vital language service used by thousands of travelers every year.
That's right; escort interpreters are what most of the world has come to know as travel interpreters. In this post, you'll learn more about what the role entails and why these linguists are so highly sought after.
Understanding Escort Interpreting
Escort interpreters are there to interpret everything that their clients say into the target language and vice versa. They act as the middleman between their client and individuals that do not speak the same language as their client.
Travel interpreters are, in a way, personal assistants who help their clients navigate while traveling on business trips. They can accompany their clients to single meetings or a handful of meetings or conferences.
In most cases, travel interpreters act as cultural liaisons and are responsible for everything from ordering food to closing business deals. Escort interpreting is often used for meet-and-greet sessions, interviews, sightseeing tours, event hosting, and helping foreign guests explore a site or city.
Escort interpreting tends to be much more informal compared to other forms of interpreting. The language service rendered by these professionals can be done through simultaneous or consecutive interpreting, depending on the situation.
How to Hire the Best Escort Interpreter
If you're looking to hire a professional travel interpreter, you need to make sure your linguist is an expert on the local language, culture, and locations you'll be visiting. Here are some tips:
Language Expertise
Knowing a language is one thing. But understanding idioms and dialects is quite another. When you hire a travel interpreter, make sure your interpreter is bilingual and fluent in both the target and source language. You'd preferably want to hire someone that was raised as a native speaker in both languages.
Cultural Expertise
Aside from the apparent differences between the two languages, one must also consider that there is an abundance of locally understood nuances that go hand-in-hand with any culture. Your travel interpreter must be well versed in the cultural norms of your language and those of the target language.
Professional escort interpreters have in-depth experience living in both cultures and can interpret cultural differences back and forth seamlessly. This helps them avoid any cultural confusion. Since they have expert knowledge, travel interpreters can help their clients navigate cultural divides to save face or the embarrassment that can arise from cultural misunderstandings.
Professionalism
You'll have a lot of close contact and interactions with your travel interpreter, which is why it's critical to find a professional and trustworthy linguist for the job. Since you will depend on them to be your tongue during your travels, finding a personable interpreter that can maintain professionalism throughout the interactions is also very important.
Hire Smart Right from the Start
Here at Day Interpreting, we thrive on matching our clients with the most suitable interpreter for their needs. All our interpreters are highly experienced and qualified. Since they have in-country experience, they are also experts when it comes to cultural nuances and bridging the language barrier. Get in touch with us today to learn more about our full suite of interpreting services and how they can help you get your message across, regardless of where in the world you're traveling.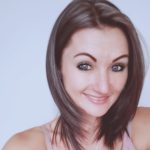 Seldean Smith
Seldean is a multi-skilled content wizard that dedicates herself to writing content that goes beyond merely sparking interest in the audience.