If you often run conferences or meetings that include multilingual participants, you already understand the importance of translation services. But have you ever considered using Remote Simultaneous Interpreting (RSI) services? If not, it's time to jump on the bandwagon. Here's a quick look at the benefits (and all the great reasons why you should be using) RSI services!
RSI Bridges Language Barriers
Not only is this one the most notable benefit, but it's also the most important. RSI services can help all participants of meetings and conferences understand each other, regardless of which language they speak. Virtual business meetings and hybrid events will become the new norm in a post-pandemic world, which necessitates the need for translation, enabling leaders to attend and host events with anyone, from anywhere in the world, at any time.
It Maintains Accuracy
Interpreters are highly skilled in their source and target languages, so they can help maintain solid structure during meetings and conferences. RSI interpreters can also help navigate the waters of cultural nuances and socially sensitive topics, ensuring that no message ever gets lost in translation.
Growing your audience while maintaining the accuracy of your brand message is mission-critical, and this is something RSI can maintain with ease. With the use of RSI services, your event participants can use their smartphones, tablets, or laptops to listen to translated content in real-time, just like the attendees in the room. Since the message gets delivered in the listener's native language, each event participant receives the same message in an understandable format.
And Improves Efficiency
Any brand aims to retain content and deliver it in a way that feels personal to the listener. RSI services are compatible with traditional interpreting software and hardware, which means the service can occur anytime, anywhere, as long as the participants have access to Wi-Fi or mobile data.
Thanks to the ease of an RSI service setup, it's also an excellent solution for brands that need translation services on short notice. The service has a quick turnaround time, which is ideal for most companies that need a little more flexibility when it comes to planning.
RSI Services Are Cost-Effective
One of the most surprising benefits of RSI is that it's much cheaper when compared to traditional, in-person interpreting services. Since the whole process is streamlined, expenses that companies would typically incur on translation and interpretation are significantly reduced. Plus, because RSI is a virtual, digital service also means that it enables brands to present to multilingual audiences in a single event, eliminating the need to host multiple events and use on-site interpreters, saving organizations even more time and money.
Ready to Embrace the Future with RSI?
Thanks to our remote simultaneous interpreting services, it's easier than ever to get an interpreter in just about any language and reap the benefits of increased accuracy, efficiency, and reduced event costs as they deliver their brand messages to the global audience.
Businesses and event planners keen on capitalizing on the benefits of RSI services can quickly obtain the interpreting services they need by getting in touch with the team at Day Interpreting.
RSI might be the ideal solution for your brand if you've been using traditional interpretation and translation until now. The benefits of this service are too great to be ignored, and pinpoint the reasons why it stands out as one of the most versatile and practical translation options. Contact us today to find out how RSI can transform and shape the future of your events!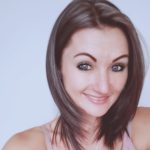 Seldean Smith
Seldean is a multi-skilled content wizard that dedicates herself to writing content that goes beyond merely sparking interest in the audience.