Did you know that wedding interpreters work behind the scenes at prominent weddings (including the most recent Royal Wedding when Harry married Megan)?
These language experts work hard to ensure the international audiences get to join in the festivities. With that being said, here's a look at some interesting facts you might not have known about wedding interpreters!
#1 – Philip II of Spain and Queen Mary I of England Needed Wedding Interpreters
Since the couple didn't even speak the same language when they got married, they used a mix of Latin, Spanish, and French for the ceremony. They needed two wedding interpreters to ensure everything went according to plan. Sadly, this wasn't a wedding to celebrate a love that transcends the language barrier. But then again, they never got married for love. Their match was made for them with the goal of strengthening the Catholic Church in England.
#2 – Wedding Interpreters Weren't Widely Available in the Past
You read that right. Before the rise in demand for these services, royal romances depended on both partners being multilingual. Even though King Juan Carlos from Spain could speak any Greek when he met Princess Sophia of Greece (and she couldn't speak Spanish), they both had French and English in common. Had it not been for their multilingualism, their match would have been a flop.
When they eventually got married, they had two ceremonies (back-to-back) in which they used Spanish and English. Lucky for their guests, there were wedding interpreters on hand to help translate anything that got lost in translation.
#3 – Translators and Interpreters Aren't Usually Seen, BUT…
Wedding interpreters usually do their magic behind the scenes. But when King Carl XVI Gustaf from Sweden got married in 1976, an interpreter actually took center stage. And she was…the bride!  Queen Silvia of Sweden had worked as a professional interpreter for the Argentine Consulate in Munich. She met her future husband while she was working as an interpreter during the 1972 Olympic Games. She gave up her profession when she got married, but it's still remarkable to know that she spoke German, Spanish, French, Portuguese, English, and even a little Swedish Sign Language!
#4 – More Than 30 Wedding Interpreters Worked the 1981 Royal Wedding
When Prince Charles and Lady Diana tied the royal knot in 1981, the wedding was broadcast in 30 different languages. TV stations from all across the world had live interpreters on the ground at the BBC studios in London for this event. It's estimated that more than 750 million people worldwide watched the event, many of them in their native languages!
#5 – Prince William and Catherine Took it a Step Further
When Prince William got hitched, the royal wedding was broadcast in 180 countries. People were watching their TV screens, glued to their smartphones, and tuned into their favorite radio station to stay on top of what was unfolding. It's estimated that there were 72 million live streams of the wedding. It was even coined as the 'Most Live Streams for a Single Event,' which obviously required a massive effort from a plethora of wedding interpreters.
Royal Weddings Aside
Even if you're not a royal getting married, you may still be in need of interpreting services on your big day. Whenever two families from different cultural backgrounds come together and speak different languages, an interpreter can help everyone feel at ease and included in the ceremony.
You might also want to consider a sign language interpreter to ensure that Deaf or Hard-of-Hearing members of the family don't feel left out of the festivities.
And then there's the idea of a destination wedding, where you might need to engage interpreters for the events surrounding your ceremony. Many companies require weddings to be conducted in the country's official language, even if it's not the native language of the bride and groom. And since getting married is a big deal, you might need your contract interpreted by a wedding interpreter.
Whatever your dreams for your wedding look like, get in touch with Day Interpreting for all your interpretation needs.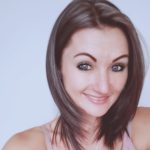 Seldean Smith
Seldean is a multi-skilled content wizard that dedicates herself to writing content that goes beyond merely sparking interest in the audience.