With globalization and technological advancements, companies and professionals are connected 24/7. So the need for fast, efficient, and readily available remote interpreting techniques becomes imperative. This need to ensure that people unable to converse in a universal language could interact is how remote video interpreting developed. But what are some VRI basics and how does remote video interpreting work?
Live interpretation is time-consuming and needs to be arranged beforehand. Clearly, it's not suitable for urgent circumstances and remote interpretation via phone calls has its limitations.
To overcome this problem, interpretation service providers leveraged state-of-the-art remote interpreting technology. This led to creating a new, more effective, and direct method of breaking language barriers known as video remote interpreting—VRI. This article defines the basics of VRI. So how does remote video interpreting work?
Let's get started.
What are the VRI Basics That Everyone Needs to Know?
Video remote interpreting is a service that facilitates communication between people who don't speak a common language. It brings people together even if they are based in different geographical locations. Offsite interpreters carry out video telecommunication with the help of advanced video and audio devices.
The remote interpreters can provide both spoken and sign language interpretation services. The choice depends on the audience and the type of communication barrier. In short, VRI offers the best of both worlds. It provides in-person and other remote interpreting solutions like over-the-phone interpretation.
Video remote interpreters, just like other translation and interpreter professionals, are certified and trained. They also have subject-specific expertise to bring perfection into their work. These linguists serve clients from a particular industry to guarantee error-free and smooth interpretation.
Why Is VRI Essential?
VRI is helpful in several situations when an onsite interpreter is not available or could not be arranged immediately. VRI works when both parties need a visual link with the interpreting professional to make the conversation effective. It creates a face-to-face personal connection with the two parties. This effectively enhances communication quality, which is absent in ordinary on-call interpretation services.
Running a business is all about intelligent investment and taking necessary steps that reduce operational costs. VRI is an economical alternative to onsite interpretation as the latter is billed on an hourly basis. With VRI, you also avoid the travel payments and other miscellaneous expenses in-person interpreting.
This remote interpreting service can be ordered on demand anytime from anywhere, and you may not need an appointment with the service provider. Therefore, it's more suitable for short and immediate interactions. VRI service providers charge per minute. This means you only pay for what you use, so it's a budget-friendly solution as well.
The #1 Reasons for a High Demand in VRI
Accuracy is the most fundamental reason why most people are inclined toward VRI services. Communication is a multifaceted activity. And people use all kinds of body gestures and facial expressions during social interaction. These gestures have the power to alter the meaning of the entire message.
VRI brings a personal touch to the process. The interpreter can convey the message with utmost accuracy between people with a language barrier. That's how VRI minimizes the risk of misinterpretation.
Above all, VRI is fast. You can connect with an experienced interpreter in a matter of minutes. This is the core reason it is a preferred service for interpretation in critical situations and high-risk settings. For example, hospitals, police stations, and court proceedings.
Employees working in office environments are also converting to VRI services to accommodate short interactions or routine meetings.
How Does Remote Video Interpreting Work?
There is a common myth that VRI requires some special equipment or software application. On the contrary, it can be done via standard video conferencing tools as well. To make the process easier and streamlined for repeat customers, VRI service providers build a dedicated platform. The platform enables users to log in after getting approved. After logging in, they simply select an appropriate language and other crucial information to initiate a session.
The platform links them to a suitable interpreter in a few minutes. And when the session is completed, the user is charged an amount from their account. In a typical VRI session, parties with language mismatch dilemmas are in the same room. The interpreter joins them virtually from a remote location like a home office or call center to facilitate communication. A high bandwidth internet connection, quality video and audio equipment, and a noise-free atmosphere are prerequisites to avoid interruptions and errors.
Wrapping Up VRI Basics
Remote interpreting is an efficient technique with a wide range of benefits for both users and interpreters. To make the entire interpretation process hassle-free, it is essential to partner with highly qualified, professional, and experienced VRI service providers.
Day Interpreting is a leading choice of thousands across the globe to bridge the communication gap. The HIPPA certified human-powered interpretation firm offers end-to-end interpretation services in over 1000 languages that connect you to the world.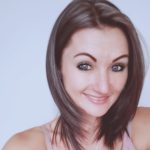 Seldean Smith
Seldean is a multi-skilled content wizard that dedicates herself to writing content that goes beyond merely sparking interest in the audience.