Having a YouTube channel in this digital world can benefit you in more ways than one. If you weren't aware before, YouTube is a social media platform, and its popularity and value have grown tremendously, especially since the onset of the pandemic. With this in mind, the Day Interpreting blog today explores the benefits of translating your YouTube videos. 
Before we dive into the benefits and how you can go about doing your translations, it's important to understand the need even taking to translate your videos in the first place. 
It's all about accessibility and inclusivity. As long as you're active on YouTube, it means that you want to create a community, foster relationships, and reach a greater audience. The only way this can be done effectively is by speaking their language. And that's where translating your videos comes in. 
The Pros of Translating Your YouTube Videos
Ever heard of the term "International SEO"? As long as you want to attract an international audience, you should seek to analyze your SEO opportunities in your main target locations to secure your digital presence there. 
To begin planning your digital globalization strategy, it's important to prioritize translation. That way, your videos get viewers from several regions. Speaking different languages shouldn't be a barrier to accessing your content and all that you have to offer. More often than not, most of the watch time from your videos comes from viewers who live in different places other than your country or region. 
You can also add subtitles to your videos to help your deaf or hearing impaired viewers access your content. By doing this, you can attract more subscribers because your content is not only accessible but it's also inclusive. 
Having subtitles definitely expand your viewership. Think of those who watch content on the street or in noisy places. It can also be a more comfortable option for those who may want to view your YouTube video while being in the office.
When Should You Consider Translating Your YouTube Videos?
By now, you might be asking questions such as:
How do I know that translation is best for my video content? And Who is my audience? 
To answer these questions, we suggest using YouTube Analytics. Look for the "Build an Audience" tab; it allows you to determine where your audience comes from. This way, you won't have to create your video strategy blindly. You'll be able to estimate your potential in different target countries right away. 
The Process of Translating Your YouTube Videos
Before we jump into walking you through how you can translate your YouTube videos, it's always good to know about online video editors such as Veed which allows you to import your YouTube videos and get them translated. 
You can also opt to have your videos transcribed and then translated. Of course, Day Interpreting and Day Translations teams are here to help you with your transcription and translation needs. 
Let's dive into how you can translate your YouTube video!
Step 1 –  Translate All Your Titles and Descriptions
Go to the video you want to translate and click "Edit." Then, press the "Translation" button. When you do this, you're confirming the information about your video: its title, original language, and descriptions. 
You can use Google translate to fill the fields (Title, Description) with the translated content you want to show. Once the "Translate into" section is complete, you can save your changes. 
You can also translate all your tags. Simply go to the "Details" section of your video. You'll probably need an editor or install an extension to access translation options. This way, you can translate the keywords and existing tags. Both the original and the translated tags will appear lumped together. 
Keep in mind, however, that only a maximum of 500 characters are allowed for the tags section. 
Step 2: Translate Your Captions
Within the menu of your video, you'll find a "Subtitles" tab. You can click on 'CC' or 'Add new subtitles,' and again, you'll need to choose the language you wish to translate your captions too. 
Here are some Chrome extensions that can help translate YouTube videos:
Auto Translate Captions for YouTube

: this extension turns on translation. The feature of subtitles is activated using a chosen language. 

Subtitles Player

: this extension allows for reading and translating subtitles from any foreign language. It also offers video picture synchronization and voice track tempo.

Caption Speaker

: the content of the video can be instantly translated into a chosen language. It would also add subtitled content.  
Anytime the closed-captions button is turned on, the subtitles will be displayed. Then, on 'Settings,' you'll find the option 'Subtitles-English,' which can be changed into another language. Go to 'Auto-translate,' and YouTube will display the list of given languages to edit the subtitles. 
Step 3: Translate Your Playlist 
Creating a playlist on your YouTube channel makes your content more accessible. Viewers can navigate across your videos and easily find what interests them. You can organize your videos into different categories. That way, your channel will include the main topics that your target audience is looking for. 
YouTube has an option to translate your playlist titles and each description. Again, you'd have to go to the left-hand menu that has all the video manager options and click on 'Edit' inside the playlist you want to translate. 
You'll find three dots on the right-hand side. Press the dots, then select 'Translate playlist info". Then, click on 'translate playlist'. Beneath "Original language," you can choose the playlist's primary language and in the "Translate into" option,  you can select your desired language. 
Once you've entered the translated title and description, click 'Save'. 
Step 4: Translate Your Channel Info
Go to Settings on your channel's homepage and scroll down to the 'Translate Info' section. Then pick the video's original language and then add a new one. Translate your title and channel description with Google Translate, paste, and save the newly translated content.
Some Handy Takeaways
Translating your YouTube videos means your viewers won't be forced to change their configuration status. Videos will automatically play with the corresponding subtitles of the user's given location. This is thanks to YouTube's algorithm, a user's chosen interface language, recently watched videos, and location. As a platform that contains a huge amount of content in different languages, the viewer is able to access the video in their native tongue. 
Don't forget that at Day Interpreting and Day Translations, we offer excellent translation services as well as localization services for all your content. It's a fact that you're able to translate your videos manually, but the thing about auto-translate features that we've mentioned above is that they tend to present inconsistencies. That's why we recommend reliable translation, interpreting, and localization services like ours! 
Viewers truly value accurate translations and remember that this is the target audience you're trying to reach. Translating your YouTube videos helps you increase the impact of your content. 
So, what are you waiting for? Give us a call, and let's get started today.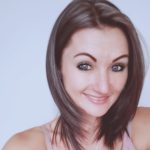 Seldean Smith
Seldean is a multi-skilled content wizard that dedicates herself to writing content that goes beyond merely sparking interest in the audience.