Virtual interpreting services were on the rise before the COVID-19 pandemic took the world by storm. The global health crisis further necessitated a shift to remote language solutions in healthcare environments. Of course, the need to bridge the gap in communication between healthcare providers and limited English proficient (LEP) patients will increase even more dramatically as vaccine programs continue to be rolled out.
More and more hospitals are using videoconferencing platforms like Zoom and Microsoft Teams as they try to scramble to assist LEP patients remotely. Still, these systems weren't designed to include medical interpreters in sessions easily.  Plus, questions about security and confidentiality have led many healthcare providers to seek out alternative interpreting platforms that can keep the information of their doctors and patients as safe as possible.
Secure, HIPAA-compliant video remote interpreting (VRI) ensures that healthcare providers can instantly connect to remote LEP patients with an interpreter already on the line. VRI offers all the advantages of face-to-face interpreting but from a safe distance. In our current situation, it's one of the most effective ways for healthcare providers to interact with LEP patients while limiting their exposure and risk to illness.
Understanding VRI in Medical Environments
Video remote interpreting allows healthcare organizations to meet the needs of their LEP, Deaf, and hard-of-hearing patients. Aside from bridging the language gap, VRI holds many benefits, including but not limited to:
Fast response time for urgent situations.

On-demand interpreting solutions.

Enhanced accuracy.

Cost-effective solution for interpreting needs.
Through Day Interpreting's secure, online portal, clients have 24/7 access to their data 365 days of the year, allowing healthcare organizations to stay connected to vital data that support their operations.
Aside from the Day Interpreting app, there are a handful of other remote interpreting platforms and apps that allow healthcare organizations to offer VRI services to patients that need interpreting services.
What Remote Interpreting Platforms Are Available for Healthcare Facilities?
KUDO
As an event-and-interpreting platform, KUDO doesn't require the use of external services like Zoom or Skype for an interpreter to sit in on consultations between an LEP or Deaf patient and their doctor.
The platform allows healthcare providers, patients, and interpreters to upload documents and share their screens with each other. KUDO also facilitates multiple streams simultaneously, making it easy for healthcare providers to switch between channels when the need calls for it. The platform is also supported by a robust mobile app for Android and iOS and offers excellent technical support for everyone involved in the event.
Top Features
Event and interpreting platform in one

Not reliant on external services like Zoom or Skype.

Supports a wide range of features, including screen sharing and file uploading.

Supports several streams simultaneously.

Offers mobile applications for Android and iOS.

Technical support offered around the clock.
Technical Requirements
Sound and graphics card

An additional LCD monitor, 20-inches or larger

Two professional USB headsets for backup

8GB RAM, Intel i7 Core Processor, 15-inch monitor, cordless mouse

APC Smart UPC unit as a power backup

Google Chrome or Mozilla Firefox browser

Stable, wired internet connection.

Network speed of at least 5Mbps for uploads and downloads
Interprefy
Interprefy is very similar to KUDO and facilitates events and remote interpreting without the need to use external programs such as Microsoft Teams or Zoom. Because it has a relatively straightforward handover process for interpreters, it's easy for healthcare practitioners to use a handful of interpreters during events and complicated consultations.
Top Features
Event and interpreting platform in one.

Feature-packed interface.

Relatively straightforward interpreter handover process.

Excellent technical support that offers fast responses to any queries.  

Mobile app available on Android and iOS.
Technical Requirements
Intel Core i5 (or something similar), 4GB RAM, Windows 10 or higher), and OS X if you're using Mac.

Backup computer or tablet

Ethernet connection with at least 8Mbps download and 4Mbps upload speed.

Professional USB microphone

Professional, noise-canceling headphones.

Google Chrome and Team Viewer
Voiceboxer
Like KUDO and Interprefy, Voiceboxer is yet another two-in-one platform that facilitates events and interpreting, so you won't need any other programs to facilitate remote healthcare consultations that require the input of an interpreter. The interface on Voiceboxer features two video channels, one of which is reserved for slide presentations, the other displaying the speaker's video. It also features a variety of audio channels and two default channels for each type of audio.
Top Features
Interpretation and event platform

Easy to use interface.

Minimal technical requirements to get started.
Technical Requirements
High-speed internet connection

Professional headset

Google Chrome browser
Interactio
Interactio, another remote interpreting and event platform, supports screen sharing, document uploading, and chat messaging. Like Voiceboxer, it also has a separate interface for event participants and interpreters. Although support might not be as fast as the responses offered in the most expensive platforms like KUDO, there's nothing wrong with Interactio's technical support.
Top Features
Interpretation and event platform that supports a wide range of features, including chat and screen sharing.

Not many technical requirements for getting started.
Technical Requirements
Ethernet connection with a ping less than 100 milliseconds and up-and-download speeds of at least 10Mbps.

Google Chrome browser.

Professional headset
SPEAKUS
SPEAKUS is a platform that connects to external programs to offer interpreting services for remote interpreting sessions. It's worth mentioning that because SPEAKUS and VERSPEAK were part of the same company until recently, most of their technical features and specifications are identical. Using the SPEAKUS interface is straightforward, and the setup contains all the essential features one could need for an interpreted consultation.
Top Features
Dedicated interpreting platform

The interface is basic and straightforward.

Excellent technical support with responses generally offered within an hour via external applications like WhatsApp.
Technical Requirements
Intel Core i3 or higher, 4GB RAM, Windows 8.0 or higher

Ethernet connection with a minimum up-and-download speed of 10Mbps

Mozilla Firefox browser
VERSPEAK
Like SPEAKUS, VERSPEAK is also a dedicated platform that connects to external programs to facilitate remote interpreting. But unlike SPEAKUS, VERSPEAK does offer an agenda, which offers access to any materials related to the consultation. This can be especially helpful to give interpreters a little more background before the session starts. Everything else, including technical requirements and technical support, is identical to those found in SPEAKUS.
Top Features
Dedicated interpreting platform.

Easy to use platform.

The interface features chat, dictionary, and agenda features.
No #1 Video Remote Interpreting Platform for Healthcare Providers
Connecting you to our expansive network of trained and experienced medical interpreters through your computer or smartphone is just one click away. Day Interpreting's innovative, real-time platform allows you to connect to an interpreter in seconds. Never miss an opportunity to connect your patients with the language support they need again.
Day Interpreting is proud to offer a leading technology platform that will ensure that you can take advantage of on-demand interpreting requirements, regardless of whether you require spoken or sign language interpreting. Our platform connects the best professional interpreters to clients that need them instantly. With an online dashboard and intuitive mobile app,  Day Interpreting is setting the stage for VRI within the healthcare industry and beyond!
Get in touch with our team today to learn more about the value we place in language diversity, culture, and community and how we use all those aspects to help you bridge the language barrier.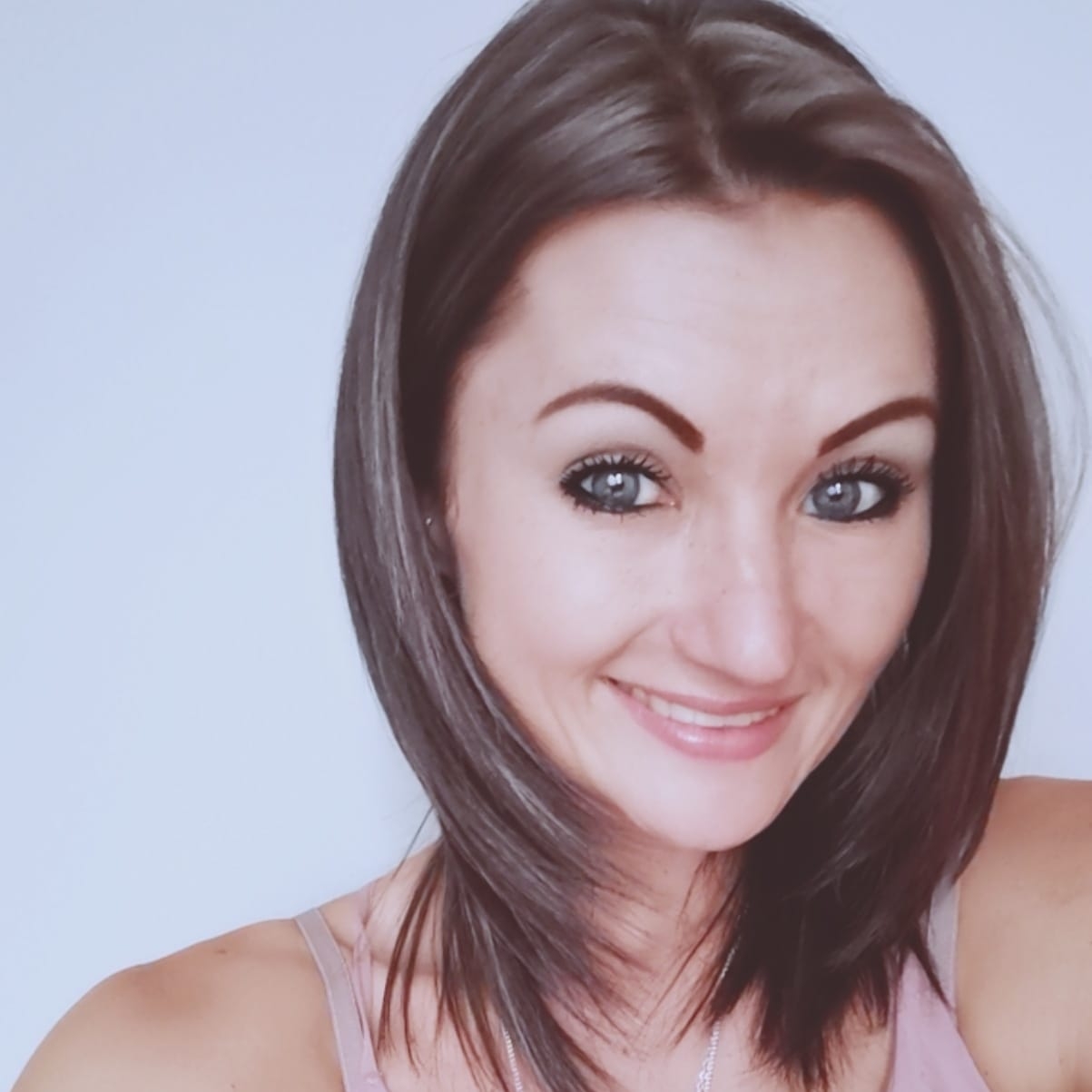 Seldean Smith
Seldean is a multi-skilled content wizard that dedicates herself to writing content that goes beyond merely sparking interest in the audience.