How many languages are there in the world? In the United States alone, over 300 languages are spoken on a daily basis. That said, how do individuals, businesses, and large companies handle any language barriers that may exist?
One way is through on-demand interpreting. In this post, we'll help you to understand what exactly on-demand interpreting is and give you some reasons why your thoughts around using an interpreting service are right on point.
Let's start by understanding what interpreting is and what we mean by on-demand interpreting.
What is on-demand interpreting?
Interpreting falls within the realms of translation services. With interpreting there's a 'one time exposure to an expression' in whatever language is being spoken. You've seen news clips of people speaking in foreign countries and they get assistance from someone who is able to relay their message in the native tongue of their audience, right? Well, that is the practice of interpretation.
When a product or service is provided on-demand, it means that it is readily available when needed. That said, on-demand interpreting works the same way. 
On-demand interpreting may be done over the phone or through video call; either way, an interpreter is just a click away and ready to assist.
What are some of the benefits of using on-demand interpreters?
Communication makes the world go round. That said, having on-demand interpreters comes with many benefits. Here are a few:
This service is available 24/7 in over 200 languages

Professional Interpreters who are proficient in your language of choice 

There is guaranteed accuracy and nothing is lost in translation

The services are offered remotely, therefore business is conducted safely, always

Where other forms of translation services may fail, on-demand interpreting (over the phone) is the most practical and instantaneous choice you can make

Errors when communicating are significantly reduced 
Day Interpreting? Who are they?
With the outbreak of the novel Coronavirus, interpreting services are in demand now more than ever. With this in mind,  on-demand interpreting services have become relevant to conduct business within so many fields. Thankfully, Day Interpreting provides all the on-demand interpreting services you'll need. 
No matter the language, DayInterpreting is here to help you connect with the world. By visiting our website or downloading our real-time interpretation app and signing up, you'll be able to access the services of an interpreter immediately with just the click of a button. 
Of course, the account is free and you are guaranteed quality and privacy every time. The language interpreters at Day Interpreting are certified and vetted using the highest standards. Let's not forget that the customer experience has to match the quality of our service and it does. 
Picture this, you have a meeting with an international client and in order to ensure there isn't a language barrier, you request the services of DayInterpreting. The customer experience you'll receive for both yourself and your guest will be nothing short of exceptional.
The best part about using the services of DayInterepreting is that you can try it for free before taking advantage of the paid services. Simply visit the website or access through the DayInterpreting the option that says 'Request a Demo'. 
Wrapping up
If you were wondering whether or not you need on-demand interpreting or the services of an interpreter over the phone, we just gave you a mouthful of reasons why you do. Not only does on-demand interpreting significantly reduce the possibility of error within the communication process, it also eliminates (significantly) any barrier to communication.
No matter the language spoken, there's an interpreter available at DayInterpreting to help. 
Where barriers to language exist, it can create fear between or among those involved in the line of communication. That said, when a service is available and is a trusted source, then this fear is lifted and business can proceed.  
If you happen to have a limited vocabulary in a specific language and need help communicating, then accessing on-demand interpretation services is also right for you. Did you know that as an individual you are able to benefit just as much from interpreting services as a larger group or company would? In fact, because it's on-demand and over the phone, it will be just like making a phone call.
Remember that the DayInterpreting app is easily accessible and it provides flexible and cost-efficient services 24/7 365 days a year. Sign up today with DayInterpreting and try out the services for free by requesting a demo. 
No matter the circumstances or the type of business you need to conduct, as long as you need on-demand interpretation services, take advantage of the excellent and highly certified interpreters here at DayInterpreting.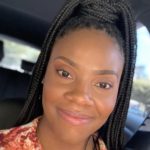 Kayan Milwood
Kayan is a multi-talented writer based in the beautiful island of Jamaica. Her strong point is ideation and she loves to take on new challenges.