Over the past few years, the demand for educational interpreters has been steadily rising. More and more limited English proficiency (LEP), deaf, and hard of hearing students are entering the educational system by the year.  And this naturally increases the need for someone to help them cross the language barrier.
But what exactly do educational interpreters do? Here's a look at just why they're so essential!
Understanding the Role of an Educational Interpreter
Educational interpreters can assist with teacher-student communication in classes between LEP, deaf, or hard of hearing students and their teachers. They help interpret explanations and instructions from the teacher and also interpret student interaction. In essence, the role of an interpreter in the classroom is to ensure that everyone has access to sound information.  Regardless of which language they speak and whether they have hearing impairments.
Outside of the classroom, interpreters can assist with interactions between teachers and the family members of students. They'll interpret conversations and instruction consecutively in one-on-one meetings where more sensitive topics, like the student's performance, might be discussed.
Educational interpreters have a deep understanding of how to work with the emotional content of children. They pick up on cues of when the student needs assistance in the class. In essence, the most critical role of an educational interpreter is to ensure that the child fully comprehends the information being presented by the teacher.
The Difference Between Working with LEP and Deaf Children
When working with LEP students, educational interpreters are present with PTA meetings, disciplinary health meetings, and discussions to review the academic plan in place for the student.  They interpret as and when needed to ensure that the student's parents are involved in the child's educational needs.
Working with deaf and hard-of-hearing students, on the other hand, is a full-time interpreting job. Educational interpreters are typically hired to take on teaching roles in the classroom. The student and his or her family will heavily depend on the interpreter to teach the child. They have to present the school's curriculum to the student using sign language.
What Don't Educational Interpreters Do?
It's important to remember that educational interpreters are not teachers. Students might get the impressions that they have "a second teacher" if they observe the presence of the interpreter in the classroom. Still, in reality, the interpreter is just there to assist students with hearing impairments and those with different language skills.
Final Thoughts
Education is a fundamental cornerstone in any child's life. And regardless of the child's language skills or hearing abilities, they need to be given the opportunity to excel in school. Educational interpreters enable students to learn better and understand their schoolwork. This role is best left to an experienced and highly qualified interpreter with training in the educational setting.
Day Interpreting is a language service provider with an extensive network of interpreters available in a plethora of languages and dialects. Our linguists are trained and certified professionals that can effectively and accurately facilitate communication between LEP, Deaf, and hard of hearing students and their educators.
Having a qualified interpreter in your classroom ensures that you comply with the Title VI of the Civil Rights Act of 1964. This is federal law that covers discrimination as a result of language barriers in the public education setting. If you have a licensed Sign Language Interpreter in your class, you're also complying with the Americans with Disabilities Act. This act applies to all programs and activities by a public education system.
Get in touch with Day Interpreting today to find out how we can empower your educational facility and help you and your students eliminate the language barrier!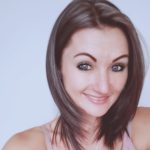 Seldean Smith
Seldean is a multi-skilled content wizard that dedicates herself to writing content that goes beyond merely sparking interest in the audience.