Interpretation services are widely used in an array of settings for various reasons. One of the most common interpreting methods is consecutive interpreting. But what exactly is it, and what does the process entail?
Here's a quick guide to help you better understand this style of interpreting!
What is Consecutive Interpreting?
Consecutive interpretation is used to facilitate conversations between two people (or groups of people) that don't speak the same language. The interpreter converts what was said in the source language by translating it to the target language. This style of interpreting has pauses or breaks between sentences, so the interpreter first listens then interprets what was said.
This style of interpreting is best suited for the following scenarios:
        Interviews

        Parent-teacher conferences

        Attorney-client meetings

        Human resources training

        Doctor's appointments

        Insurance claims procedures
Unlike many other interpreting styles, consecutive interpretation doesn't rely on many specialized types of equipment like headphones, audio consoles, microphones, and soundproof booths. Consecutive interpreters often work alone and in one-on-one settings.
What Are the Benefits of Consecutive Interpreting?
The main advantage of consecutive interpreting is that it allows two or more people to have uninterrupted conversations. The problem, however, is that the pauses in this interpreting style can add unnecessary length to the conversation. But on the other hand, these pauses can help ensure that limited English proficient individuals fully understand what the speaker said.
Because consecutive interpreting is used in smaller settings, the interpretation is more emotional and fluent. There's more time for the interpreter to prepare for the nuances of the language and choose his or her words carefully.
Since the interpreter has more time to prepare, it can help them choose the correct tone for the message and the right words in the target language, which can all help improve the overall quality of the translation.
Are There Times When Consecutive Interpreting Is Not Recommended?
Consecutive interpreting isn't the ideal solution for discussions between large groups of people or live television broadcasts. Since this style of interpreting works best in small-scale communicative events, it's always best to use it in more intimate and private settings. For larger communicative events, it's strongly advisable to use simultaneous interpreting instead of consecutive interpreting.
What Is Simultaneous Interpreting?
Simultaneous interpretation is when an interpreter interprets a message from the source language to the target language in real-time. There are no pauses in this style of interpreting. Unlike in consecutive interpreting, simultaneous interpreting doesn't interrupt the natural flow of conversation and allows for a smoother output for the listener/s.
Get In Touch with Day Interpreting for All Your Interpretation Needs
Regardless of whether you need simultaneous or consecutive interpreting services, Day Interpreting is your one-stop solution for interpreting solutions. Our team of expert interpreters is available 24/7, 365 days of the year, to ensure that your message gets across and doesn't get lost in translation. Get in touch with us today to learn more about how we can help you overcome the language barrier!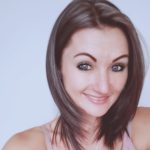 Seldean Smith
Seldean is a multi-skilled content wizard that dedicates herself to writing content that goes beyond merely sparking interest in the audience.