Virtual remote interpreting technology became an unsung hero during the Covid-19 pandemic, helping healthcare providers in multicultural areas and international businesses alike.
Thanks to virtual interpreting, companies, and organizations were able to continue operating at full capacity, even during these trying times. Virtual interpreting guarantees access to a professional interpreter based anywhere, without physical contact (a big plus during the pandemic), and at a fraction of the cost of in-person interpreting.
If you think that virtual interpreting may be the solution for your business to reduce interpreting costs and guarantee clear communication across cultures, you're in the right place.
In this post, we'll go over three key benefits of virtual interpreting, for businesses and organizations of all sizes. But first, let's take a look at what virtual remote interpreting is.
What Is Virtual Remote Interpreting?
Virtual remote interpreting (or VRI) can be defined as remote interpreting solutions, provided through an online platform.
This platform can be a commonly used, generic video conferencing platform, such as Zoom. Or a custom product, specifically made by a company, to serve VRI needs. A freelance interpreter providing VRI will probably work through a generic platform. But this could expose the client to security vulnerabilities, without providing specific tools that would improve the VRI experience. VRI services providers, on the other hand, tend to have platforms of their own, optimized for the services they provide.
Virtual remote interpreting can be considered a more refined stage of OPI (over-the-phone interpreting), since it shares its key defining factor (remote interpreting), but eliminates some of the most characteristic drawbacks of OPI. For instance, the inability of the interpreter and speakers to see each other.
Through VRI, interpreters can work with clients from all around the globe, without leaving their office – or even, their home. This reduces non-essential costs to a minimum, guaranteeing a cost-efficient service. This is VRI's greatest advantage when compared to in-person interpreting.
The Benefits of Virtual Remote Interpreting
But, is virtual remote interpreting really better than its alternatives? In this section, we'll explore 5 key benefits of virtual remote interpreting services.
These benefits are:
Cost-efficiency

The on-demand nature of the service

Service seamlessness

Interpreting quality

The absence of minimums in leading options
Cost-Efficiency
As we explained previously, in-person interpreting can get costly, fast. Having to fly in a native interpreter for a meeting or event is a privilege that few individuals and organizations can afford.
Virtual remote interpreting reduces the costs of interpreting services to a minimum. No travel fees, no unessential expenses. This makes VRI incredibly affordable. So, VRI can be the go-to interpreting option for individuals and small businesses in multicultural areas.
On-Demand
According to 2018 research from the University of Bologna, interpreting clients highly value responsiveness. Especially in complex circumstances, such as judicial meetings, or an emergency meeting with an LEP (Limited English Proficiency) patient, the ability to get language assistance quickly can make a tremendous difference.
The 24/7 availability of VRI services makes it possible for someone to get quality language assistance at 3 a.m., on a Wednesday, in a hospital room. No extra costs, no contracts, no waiting.
Absolute Seamlessness
Unlike more conventional options, VRI platforms rarely require that clients sign up contracts. Getting quality interpreting services becomes as simple as visiting a website, signing up for an account, and using a credit card or virtual wallet to top up the account.
Some services (such as Day Interpreting) offer a 3-step sign-up process. You create your account, top it up, and request interpreting services by providing a few details of your case and waiting for the platform to match you with a professional linguist.
The Same Interpreting Quality
One common fear regarding remote interpreting is that the interpreter's inability to perceive the speakers' body language will result in a poor translation. That's not the case with virtual remote interpreting. With VRI services, we've overcome this historical downside of remote interpretation.
On the other hand, VRI solutions offered by trustworthy translation companies should be of the same quality as any other type of service from that agency. Virtual remote interpreters are professional interpreters. And most companies provide VRI thanks to a vast pool of specialized linguists.
No Minimums
According to the aforementioned University of Bologna study, another key factor that customers value is the possibility to book an interpreter for short sessions.
Most VRI platforms offer services with no minimum commitment and charge per minute, which guarantees that you'll only pay for the services you use.
Is VRI Right for You?
Considering the aforementioned factors, is VRI the right option for you and your business?
If you're looking for cost-efficient, highly reliable interpreting services, with no set-up fees, contracts, or extra hassle, you should look into VRI as your best option. There isn't a more advanced, dynamic, or convenient interpreting service category in the market.
But, once you've decided that VRI is the most effective service to meet your interpreting needs, you'll be facing another decision: Which VRI services provider is right for you.
We can also help you with that decision.
What Day Interpreting Can Do for You
We've just relaunched Day Interpreting, our Virtual Remote Interpreting solution. Day Interpreting provides seamless, on-demand interpreting services for over 170 languages, with 24/7 support for all major tongues. And as if that weren't enough, we offer one of the most competitive rates in the industry. And we're available across platforms.
Day Interpreting has all the benefits of virtual remote interpreting, with Day Translations' quality, guaranteed.
Sign up for a free Day Interpreting account today, it only takes 2 minutes.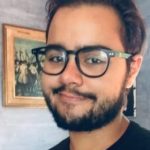 Aaron Arias
Aaron Marco Arias is a bilingual writer and marketer based in Buenos Aires, Argentina. He writes about culture, languages and online media.