So they popped the big question. You said yes and now it's time to plan the wedding. It's been agreed between you both that a destination wedding is absolutely what you want. So you begin weighing up all your options. Of course, having a wedding far away from home is no easy feat and this is where having an excellent multilingual wedding planner comes into play. 
Wedding planners are necessary, especially for destination weddings and when choosing the right wedding planner, it's important that they're multilingual and familiar with the people and culture of where you wish to go. 
We can safely say that a Multilingual wedding planner is an essential part of your destination wedding plans. That said, our blog today explores the awesome benefits of having a multilingual wedding planner for your destination wedding. 
Let's dive right into this juicy topic, shall we!
The Benefits of Working with a Multilingual Wedding Planner
1. Wedding Plan Problems Be Gone! 
If you're not careful, the wedding blues can definitely grab on to you. You definitely don't want to be a bridezilla or groomzilla on your very special day. Instead, having a destination wedding planner can solve so many problems that may arise while giving you and your spouse the peace of mind you need for such a special time in your lives.
Your chosen multilingual wedding planner is going to come with years of experience which means that they know how to navigate the ins and outs of destination wedding planning and all the nuances that come with it as well. 
Just think about it, you have a guest list of 50 or more people joining you from different parts of the globe on your very special day; there are flight schedules to handle, pricing and great deals for accommodations and travel when on the ground, possible food allergies and the list goes on and on. Your wedding planner is the complement you never knew you couldn't do without.
2. You Get to Avoid the 'Technical Stuff'
Probably one of the most stressful parts of any destination wedding is the legal paperwork that's required. Of course, it gets even more technical if your chosen destination doesn't speak your native language or one that you're familiar with. This is where the language expertise of your wedding planner comes in handy. He or She should be versed in assembling all the required documents, what the legal requirements are, and to guide you through the entire process. They would also know what's required on your end and make sure you're all set to fulfill all that's required of you.
So technicalities that have to do with your marriage licence, any permits that you'll need for hosting the event, and any visa or travel advisories that are necessary; all these technicalities fall into more than capable hands when you choose a multilingual destination wedding planner.
3. A Multilingual Wedding Planner Offers Unwavering Support
When entering unfamiliar territory, support is absolutely important. When you have a professional destination wedding planner, the support you receive becomes second to none. A wedding planner's support during such an important season of your life becomes vital. You're going to need advice, all your questions answered and of course, guidance and assistance in planning and having the perfect destination wedding.
Of course, support also comes when things go wrong, your wedding planner is there to set things straight and keep everything under control. Last-minute changes and hiccups? They're there for that too. Let's just say, your destination wedding planner is there to provide peace of mind all while they're working hard behind the scenes to make everything come together. 
4. You'll Only Focus on The Bigger Picture 
They're so many working dots to be connected when it comes to having a destination wedding, that if you're not careful you could go crazy trying to get everything in place. You choose your destination wedding planner to handle all the intricate details plus more. 
Your wedding, especially when it comes to having a destination wedding, should be a time for you to unwind and relax. That's where the expertise of your multilingual destination wedding planner comes in. It's their job to see to it that everything is taken care of.
Of course they'll meet with you as a couple in the beginning, get a full understanding of exactly what you're expecting and take things from there. So putting the program together, gathering musicians, taking care of the catering, keeping your guests informed and updated regarding travel, accommodation, finding a translator if need be and so much more. 
With this in mind, the expertise of your destination wedding planner allows you to enjoy the journey to your wedding day. You're able to explore your chosen destination in full, enjoy all the attractions and amenities your destination has to offer, and even get some well-needed rest and relaxation.
5. Budgeting is a Multilingual Wedding Planner's Middle Name
No matter how extravagant a wedding is, everyone has a budget and it's one of the key duties of a wedding planner to ensure you stick to it. That said, you can think of your wedding planner making sure to stick within your desired budget as a complementary service. 
There are just so many perks that come with working with a destination wedding planner that you wouldn't even realize that speaking more than one language and putting all elements together with ease and no worries is also a complement. Can you imagine planning a destination wedding on your own? 
Signing Off 
If you're getting married soon and you plan on having a destination wedding planner, make sure that they are multilingual. It curbs the fear of the unknown because they're familiar with the culture and nuances that come with your chosen destination.
Of course, here at Day Interpreting we offer additional help when it comes to needing interpreting services on the go. Download the Day Interpreting app to get started. Our team of professional interpreters are here to help 24/7.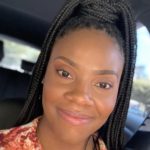 Kayan Milwood
Kayan is a multi-talented writer based in the beautiful island of Jamaica. Her strong point is ideation and she loves to take on new challenges.