The fashion industry is one of the most popular and lucrative businesses in the world to date. Fashion is a highly globalized industry devoted to making, modeling, and selling clothes and other accessories. But did you know that runway show interpreting is a booming business?
Runway shows are a big deal, and catering to those in attendance as well as making a great impression is a top priority. There are several different cultures and languages congregating under one roof for such well-sought-after events. It's, therefore, a vital requirement for language interpreters to be present at Runway Shows so that everyone present receives the best possible experience.
So how can having an interpreter present at a runway show be helpful? That's a great question! 
Models and designers can communicate effectively with clients and possibly get new opportunities 

Reporters, photographers, and anybody else in between, with the help of interpreters, can gather all the scoop on the newly released designs and what's to come, etc.  
The beauty about having Interpreters on the scene is that they facilitate real-time conversations. Let's explore more benefits of runway show interpreting.
Runway Show Interpreting Benefits
Improved Networking Opportunities
Think about the hundreds of people that hop on a plane to see a runway show. Now, let's think about how great it would be to form connections with attendees who have years of experience in the fashion industry. 
By using interpreters who speak the languages of your guests, you may make them more at ease throughout your event and ensure that they leave with new, useful contacts. Regardless of the size of your runway show,  why not consider acquaintances and connections with people from various origins? This is 2022! Runway shows should no longer be hindered by language barriers.
Special attendees and participants in a runway show from Asia, Africa, Latin America, Europe, and any other part of the globe might attend your events. The chance to make a real impression and establish a connection with these people may result in a plethora of opportunities in the future.
Runway Show Interpreting Supports the Hard of Hearing Community 
Runway shows should strive to be as inclusive as possible. One way to achieve this is through disability inclusion. Runway shows should prioritize making their events of all kinds accessible to people of all abilities.
It is possible for sign language interpreters to establish and maintain effective communication with the other person because they have a solid grasp of interpretation. You can relax knowing that the presence of interpreters ensures that members of the hard-of-hearing community will enjoy your performance and have a wonderful experience. They act in the capacity of responsible professionals who work to make sure the message is delivered as intended.
Enhanced Audience Experience
By offering interpreting services for a runway show, it is apparent to all participants and attendees that their presence is valued and that they are cared for. The people present at runway shows should be able to enjoy the event to the fullest, regardless of their native language and cultural background.
Successful runway shows and future opportunities are built on important values like appreciation and acknowledgment. It makes sure that neither the presenter nor the audience wastes their time. For speakers of languages other than English, the perfect interpreting experience may make or break an event. Most significantly, it assists in successfully reaching the widest audience possible with your message.
A Runway Show Without an Interpreter
An international event without the use of an interpreter sounds like a bad concoction. Having an interpreter at a runway show might be a concept that you've never given much thought to, but we guarantee it's important.
Let's imagine an event with a handful of attendees being hard of hearing. Consider that in planning for this event, you did not think of hiring an interpreter to cater to these people. Don't you want everyone in the audience to understand every minute of your event? Let's also not overlook the simple matter of inclusivity.
Having no interpreter at your event is almost sure to spar a communication breakdown. That's never good for business. An interpreter who possesses cultural awareness, exemplary soft skills, and expert knowledge is someone you want to work your runway show for the best possible results.
Where Can I Find Runway Show Interpreting Experts for my Next Event?
We're glad you asked! Day Interpreting is the answer if you're seeking interpreters with a strong command of many languages. Our linguists also have exceptional communication abilities, and an in-depth understanding of the nature of your industry.
For all kinds of events, Day Interpreting provides top-notch interpreting services. We provide qualified and experienced interpreters who help facilitate smooth communication and effortlessly convey your message to the world.
Host your next runway show the right way by contacting us today. Get in touch to find out how our interpretation services can help bring your event to the next level.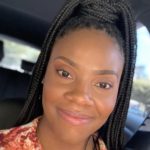 Kayan Milwood
Kayan is a multi-talented writer based in the beautiful island of Jamaica. Her strong point is ideation and she loves to take on new challenges.