Thanks to the advancements in technology and these smartphones in our pockets, a language barrier isn't a real barrier anymore. You can easily travel to any part of the world or conduct business within any country with the help of a good language translation and interpreting app. And that's what today's post is all about: 5 of the best interpreting apps!
Many solutions, like Microsoft Translator, exist in the translator app arena. Google Translate, a leading translation app, is serving 200 million people daily.
And, this is just one application out of many renowned translation apps that we'll cover today.
Top 5 Interpreting and Translation Apps
There are a number of applications available that are dedicated to translation and interpretation. We've curated a list of the top five interpreting apps based on their user-friendliness and utility. The translator apps that we cover here are not free translation apps and are available on android and iOS devices.
Google Translate 
This translation app uses a machine translation engine that can detect more than 100 target language options and give you offline translation for 59 of them.  If you're looking to translate street signs, its Word Lens feature performs camera and image translation in 32 languages.  The application can translate entire phrases and sentences instead of just individual words. Google Translate app is one of the most widely-known translation apps on the block and is similar to the Microsoft Translator app.
Highlights
Free application download for Apple and Android devices.
Supports camera translations for 38 languages.
Supports photo / image translations for 50 languages.
Can translate 59 languages offline.
Can perform cross app translations.
Capable of translating handwriting in 93 languages.
Can translate 103 languages in text.
Can translate 32 languages in speech.
Day Interpreting 
While machine translations are great, they can never beat a human translator. Day Interpreting is an app that has an edge over others due to its emphasis on human translations.  There is no match for the accuracy of a human translation. Even with the use of AI and neural networks, human translators will always better understand nuance in a dialog than translation apps.
Day Interpreting has more than 1,500 interpreters specializing in voice translation worldwide. The application works on a prepaid model with credits so you can use it whenever you need your own personal interpreter.
Highlights
No set-up fees.
No need for contracts.
Access to certified interpreters and translators
Pay by the minute so you don't spend more than you need.
Real-time, on-demand human interpretation in 92 languages foron-the-g0 conversation translation.
24/7/365 availability.
Naver Papago Translate Text Translation
Papago has a very focused approach as it only translates 13 languages. It also features an offline language dictionary. The translator app offers text and voice translations, real-time translations, recognition of phone text, and accurate translations.
The 13 languages Naver Papago can translate are:
English
French
German
Vietnamese
Spanish
Chinese
Korean
Thai
Japanese
Indonesian
Italian
Highlights 
Free application download for Android and Apple
Text and speech translations in 13 languages
Dictionary and phrasebook included
Image translation
Kid's version for basic language learning
Chatlas
Chatlas focus on human interpretation just like the Day Interpreting app. It has 300 interpreters on board and offers translation services in 30 languages.
Prepaid credits are required in order to connect to an interpreter via a conference call or a direct phone call. You can either choose the interpreter manually or let the app do it for you. But it is not a free language translation app.
Highlights
On-demand interpreting in over 30 language pairs
Automatic matching of interpreter based on the language requested
Subscription and contract-less service
Access to same interpreter is ensured every time the service is required
BoostLingo Voice Translation
BoostLingo boasts a reputation as being the first unified interpretation platform on the market. It's more comprehensive because it's targeted towards language services agencies and language support organizations.
It's not necessarily aimed at typical app users. Its main goal is to aid language service agencies and help them cut costs associated with interpretation. It provides access to three main services:
Over the phone interpreting
Video remote interpreting
On-site interpreting
Highlights 
Unified interpretation platform
Advanced call routing customization
HIPPA and EU GDPR certified
Use a Reputable Interpretation and Translation App for Your Needs
We've highlighted 5 of the best interpreting apps that offer voice and text translation and interpretation. Interpreting apps are ideal for real-time conversation translations when access ton in-person interpreter is not possible. Access to a translator or interpreter is often needed during critical moments. Business meetings, medical appointments, press conferences, and many other situations need an interpreter that can get the job done.
Without one, you may face awkward situations, drawn out meetings or worse, meetings that don't resolve in your favor.  The apps we highlighted here are key too real-time, instant translation where the translation quality is always high and the offline mode has your back when the internet connection doesn't. To avoid this outcome, ensure you choose a service that is best suited to your needs and is qualified in translation and interpreting.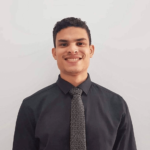 Myles O'Bery
Myles writes about Business, Fitness and Finance. When he isn't writing he's enjoying Thailand's laid-back lifestyle.