The global COVID-19 pandemic saw the demand for VRI (Video Remote Interpreting) increase exponentially. But what exactly do organizations need to use VRI and reap the most benefits? Here's a quick guide to the basic requirements for VRI!
Requirements for a VRI Setup
#1 – Camera
To get started, you need a camera. If your laptop doesn't have a built-in webcam, you'll have to invest in an external webcam. If your computer does have a built-in camera, but you're using Middle Ages tech, investing in a better camera is a better option. With the proper hardware in place, you need to ensure you have the software required to run it. Check your computer's settings to make sure you have the right applications set up for your camera.
#2 – Mic
You need a decent microphone to voice your thoughts, and a high-quality mic is one of the most essential requirements for VRI success. Most laptops come standard with built-in microphones, but if you have an old computer, the quality of your mic might not be as excellent as you think. If you want everyone to hear you clearly and properly, go ahead and invest in a headset that cancels out background noise and optimizes your voice. Just like the camera, you'll need to ensure your applications are set up and have access to your headset.
#3 – Speakers
This one seems pretty obvious, but if you don't have a headset and your laptop doesn't have high-quality speakers, you might need to purchase an external device. You'll need this to accurately hear everyone that's participating in the VRI session. Investing in a high-quality headset means you're killing two birds with one stone since it comes with speakers and a microphone wrapped up into one device.
#4 – A Stable Internet Connection
This one is imperative. A VRI session shouldn't be initiated while you're using mobile data because it's just too unreliable. You need a connection that's able to support the required bandwidth for a high-quality VRI session. Aim for an internet speed of at least 40 Mbps, so you're able to stream high-quality video.
#5 – Professionalism
Even though Video Remote Interpreting differs from face-to-face interpreting, it's still a professional setting. Get dressed for the occasion, and make sure you set up in an environment with a neutral background that won't distract other participants. This means your pets can't casually swing by, and if you've got kids around, make sure there's someone to tend to them during the session.
Day Interpreting Offers Top Quality VRI Services
VRI is an innovative solution that provides remote access to top-quality interpreters when and where they're needed most. Whenever the need for interpreting arises, Day Interpreting's VRI service can help you get connected to a certified interpreter to help bridge the language barrier.
Our VRI service comes with several valuable features, some of which include:
        Remote access to certified interpreters

        No special programs or software are required to get started

        ADA compliance

        Remote language services for video conferencing sessions
Get in touch with us today to discuss your interpreting needs and explore our other interpreting services!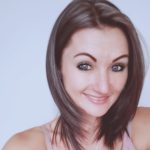 Seldean Smith
Seldean is a multi-skilled content wizard that dedicates herself to writing content that goes beyond merely sparking interest in the audience.