Since 1 in 5 American residents speak a language other than English at home, about 8% of the population is limited to their use of English. Language services for the police departments are an essential component for conquering language barriers that can have a negative impact on public safety and service.
As servicemen and women, police officers must always ensure that they deliver meaningfully accessible service to members of the public in order to avoid origin discrimination issues. This is why it is crucial that police departments provide necessary language support, including written translation and verbal interpretation services, so they can enhance communication and ensure compliance within communities.
What is a Police Interpreter?
The title might sound a little misleading, but police interpreters aren't necessarily police officers themselves. They are professional interpreters that work with the police department. This is quite important to note because there are inherent problems that can arise when police officers double as interpreters.
Although some police officers are multilingual, being multilingual does not qualify an individual as an interpreter. Being multilingual is not the same as being a legal interpreter. In many situations, such as courtroom proceedings, the need for much more nuanced language and an impartial interpreter will arise. And it is in these situations where police officers use the services of professional interpreters.
How Are Police Interpreters Used?
The police use in-person interpreters and telephonic interpreting services on a regular basis to conduct interviews, interrogations and take witness statements. These specialized interpreters must interpret for the detainees, witnesses, and other interlocutors.
Telephonic interpreting is ideal for police officers that need instant access to language services. On the other hand, in-person interpreting must be booked in advance, so instead of being used on-demand, these services are offered at police stations and custody suites.
In many cases, limited English proficient (LEP) detainees request the services of an interpreter. This is so the interpreter can explain the process in detail. The detainees feel more safe and secure communicating in their native language, and in most cases, they feel like their liberty depends on it.
Without the professional services of interpreters trained in this very specific environment, poor communication can result in public scrutiny and loss of public trust. Miscommunication errors could also lead to unnecessary visits and calls that negatively impact the productivity and efficiency of law enforcement.  In essence, proper communication is vital to ensure public safety and adequate emergency responses.
Working with Police Interpreters
Police agencies are vital for public safety, and it's imperative when utilizing language services for the police that only qualified and fully vetted interpreters work on police assignments. Professional interpreters working with the police have extensive experience in interpreting in this environment and are trained in the specific terminology. At Day Interpreting, our interpreters are sources locally in response to the particular requirements of our clients. Professional police interpreters have the necessary training and expertise to assist the police with obtaining information while also protecting the rights of limited English proficient, Deaf, and Hard-of-Hearing individuals.
Whenever language barriers arise in law enforcement settings, it's essential to have instant access to the most professional language services. Day Interpreting's range of interpreting solutions and styles can help police departments serve the needs of their communities and provide the solutions necessary to improve communication at every touchpoint.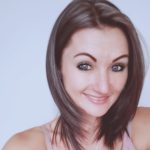 Seldean Smith
Seldean is a multi-skilled content wizard that dedicates herself to writing content that goes beyond merely sparking interest in the audience.