Thousands of schools across the globe embraced distance learning throughout 2020 as the COVID-19 pandemic reshaped our idea of normal. Even throughout the majority of 2021, many schools continued to use distance learning to curtail the spread of the virus. And in times like these, Video Remote Interpreting (VRI) in educational settings proved invaluable.
With its ability to effortlessly support the needs of LEP, ELL, Deaf, and Hard-of-Hearing students, families, and communities, VRI became a highly sought-after language service. But today, we take a look at the function of interpreting in schools and its importance.
Why is There a Demand for Interpreting in Schools?
Did you know that almost 1 in 4 children in the United States speak a language other than English at home? This statistic highlights the importance of catering to the needs of limited English-proficient populations under Title VI of the Civil Rights Act of 1964.
But how does VRI help the school system provide its communities with the language support they need? Read on to find out!
Recognizing the Need for VRI and Traditional Interpreting in Schools
Back in 2015, public schools in the United States accommodated nearly 4.8 million LEP students. Naturally, that number increased considerably over the last 6 years, and education systems must be able to support the unique needs of these students. It is also estimated that more than 75% of Deaf and Hard-of-Hearing students attend mainstream public schools. These students rely on American Sign Language (ASL) interpreting, which is made possible by VRI.
How VRI Benefits Students
When used in educational settings, day Interpreting's Video Remote Interpreting platform enables educators to access interpreting services 24 hours a day,7 days a week, 365 days of the year. Our VRI solution is especially beneficial when visual contact with the interpreter is essential, like distance learning sessions and parent/teacher conferences. Thanks to technological advances, it's easier than ever to add an interpreter to a videoconferencing call without the need for any kind of special equipment.
Telephonic interpreting might be a convenient solution for spoken languages, but video remote interpreting offers the added benefit of visual support. This allows all parties to see facial expressions and body language, which is an essential aspect of communication. Since it offers visual support, VRI can be used for both spoken and sign language to cater to the needs of LEP and Deaf and Hard-of-Hearing students and their families.
The wide range of VRI benefits include, but are not limited to:
Visual support with enhanced accuracy
The ability to see facial expressions and body language
Confirm the meaning of non-verbal communication
Enhances the flow of the conversation
Cost-effective remote interpreting solution
On-demand access to professional language services
Suitable for spoken and sign language
When Can VRI Be Used in the Education Setting?
Public schools make use of interpreters from language services providers, like Day Interpreting, to ensure effective communication and compliance with legislation. Here's a quick look at situations where VRI can be beneficial in the educational sector:
Parent/teacher conferences
School board meetings
Health or disciplinary meetings
Discussions with social workers and counselors
Educational needs or progress reviews
Educational planning for students
Distance learning lessons
Choosing a Service Provider for Interpreting in Schools
VRI is second only to on-site interpreting and promotes the highest level of accuracy in interpreting. Day Interpreting provides HIPAA-compliant VRI services that are accessible anytime, anywhere. Our interpreters are all subject-matter experts with extensive experience in interpreting and possess the necessary vocabulary specific to the subject.
Get in touch with us today to learn more about our vast range of interpreting solutions that can help you meet your language needs!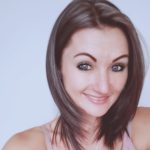 Seldean Smith
Seldean is a multi-skilled content wizard that dedicates herself to writing content that goes beyond merely sparking interest in the audience.