There are more than 7,102 languages spoken globally, and you're bound to come across one you don't recognize. Although we don't all want language learning tools in our pockets, it's always helpful to have something that can help you identify spoken languages on the go!
If you need interpreting services for your business, you need to rely on a professional interpreter that can handle multiple languages. But you can use a reliable app or tool to identify and interpret languages in everyday life. Language learners can use apps as language learning resources to help them identify and detect language pairs to expand on their knowledge of foreign languages.
You could use this tool while:
Traveling to another country
Studying abroad
Traveling for work
Watching a movie or TV series
Let's look at some tools that can help you identify spoken languages:
Top Tools for Language Learning Resources and Language Learners Looking to Identify Spoken Languages
#1 – Linguee
Linguee can detect and translate 25 languages and 234 language pairs in total by analyzing billions of translations.
It's backed by the power of almost 400 lexicographers, translators, and linguists. It's more of a multilingual dictionary than a machine translation-based application.
Linguee is unique because it can leverage web crawlers to look for bilingual texts and then feed them to a machine learning algorithm. This feature translates a word or phrase and shows you how to use the terms and expressions in different contexts.
Simply download the Android or iOS app and get translating!
#2- Day Interpreting
There might come a time when you need an actual human to translate or interpret something for you. For example, you may be at a conference in a foreign country and need to understand what is being said.
Day Interpreting gives you access to more than 1,500 interpreters across the globe, helping you easily translate foreign languages. Plus, our native language interpreters are available 24/7 without the need to set up a monthly subscription service. So you only pay for an interpreter when you use one.
We also have a translation application that uses speech-to-speech translation for your everyday spoken language translation needs.
#3 – Google Translate
Google Translate translates more than 100 billion words for more than 500 million users every day, and can detect and translate more than 103 languages.
It is a pretty comprehensive application that lets you detect and translate not only spoken languages but also:
Handwriting: You can scribble any word on a piece of paper, and Google will detect and translate it for you
Documents: Tou can upload documents to the app for translation
Pictures: It can pick up language from images and translate them
Google Translate also has a nifty offline feature that lets you access their native language databases even if you aren't connected to the internet. This feature can come in handy when you're off the grid or don't have internet access.
#4 – iTranslate
Need a dictionary and a machine learning translator in one app? iTranslate is just that, and it's won awards for its efficiency.
With millions of downloads on Google Play alone, this is a popular translation app for your everyday needs.
Apart from handling voice-to-voice translations, romanizations, and website translations, you can also use it offline. So, even if you don't have access to the internet, you can still translate on the go.
#5 – Yandex Translate
Looking for a tool that can effectively translate a language on an image? Yandex can auto-detect language on an image. You simply have to take the image, feed it to the app and it detects the language and translates it for you.
It may not be the perfect translator, but it does a decent job of doing quick and everyday translations.
#6 – Microsoft Translator
Microsoft is a giant, and so is its translation app. It's been called one of the best language learning tools in its niche.
It covers the basics like language auto-detection and translation. Plus, you can use it for translating a real-time conversation. It can support 60 languages and has support for Windows, iOS, and Android devices.
Like Google, Microsoft's translator can also detect languages from images so it's great for translating street signs, menus, and more while you're traveling.
Which App Should You Choose to Identify Spoken Languages?
The translation apps on this list are all suitable for everyday use. If you want the most flexibility from your translations, you should look for real-time human interpretation and machine learning translations. At the end of the day, though, it's about choosing a translation application that fits your needs.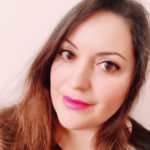 alejandra.di
Alejandra is the Editor behind DT and DI Blog. She is a polyglot writer, traveling and living all around the globe and writing about Tech, Business and Culture.