These days the vast majority of interpreters work remotely. Of course, that doesn't mean that there aren't still many who work face-to-face because of the nature of the jobs they do. With this in mind, whether working remotely or face-to-face, sometimes as a professional interpreter, the need arises for a 'pick-me-up'.
Our Day Interpreting blog has a few tips to share for staying relative in your field as a professional interpreter. Keep reading to find out what they are. 
Career Boosting Tips for the Professional Interpreter
Prepare for Work Ahead of Time 
It's easy to fall off track when you have no plan or a sense of direction. As a professional Interpreter, your job can become very demanding at times. This is why it's good to plan and prepare for your work ahead of time. 
One good thing to do is to ensure you're provided with all the necessary information and any other form of material you'll need beforehand. The better prepared you are as an interpreter means you're able to give delivery your best possible.
Create a Comfortable and Inviting Work Environment  
Set up a room in your house specifically for work. Of course, as an interpreter, you must consider privacy. If you work remotely,  look for a quiet, private area within your space where you can set up a solid-colored background, for example, to take video calls. In the absence of blackout curtains, keep the number of windows surrounding you to a minimum to block out excess light and loud noises.
Be a Lifetime Learner in Your Professional Life 
Being a lifetime learner can motivate you to improve. In a case such as this, your only competition is you. It also involves learning from others which can lead to inspiration. Of course, inspiration can, in turn, bring about motivation.
Design a Process that Works for You
Probably one of the greatest motivators for anyone is cracking the code to what works best for them. Of course, this looks different for everyone. Here are a few things you can practice to help you find what works for you:
Break your tasks down into easy-to-handle steps – Sometimes, we have mountainous tasks to conquer. Instead of looking at them as a whole, it helps if you break up them down. 

Keep track of all your tasks so you don't miss anything.  This means that you're meeting deadlines on time. Maybe a task and the time-tracking app can help.

Create a to-do list. This might sound simple, but is a proven hack that continues to stand the test of time. Give yourself the relief of not having to decide everything.
Take Time Out for Yourself
Believe it or not, rest is crucial when it comes to staying motivated. Working around the clock leads to burnout and simply isn't realistic.
Take your lunchtime uninterrupted and take PTO when it's needed. Hanging out with friends and family and doing something fun is very important. You'd be surprised how life's simple pleasures motivate you to keep going.
Never Stop Building Your Personal Brand 
Your personal brand is an ever-evolving process. The more experience you have, the more you have to share and the more valuable your time and effort become. 
Did you know that having an online presence isn't the only way to build your personal brand as a professional interpreter? It's one of the many ways you can go about it. 
Social media allows you to build your community, foster relationships, form partnerships, and get new clients. Something special happens when you put yourself out there to share your knowledge and show the world what you enjoy doing. It motivates you to keep building and keep going.
Keep Up with What's Current 
Being a professional Interpreter is great, but not keeping up to date with the language trends from both your source and target language can pose a big problem for you if you're not careful.  This is why it's essential to stay up to date with what's happening around you.
Read widely, follow the news and connect with your fellow interpreters. These are helpful tips that can keep you motivated because you're staying on trend and keeping up with what's current.
Set Reminders for Everything
It's been said so many times that even the faintest ink is always better than someone with the best memory.  When it comes to remembering tasks and getting through all of them in the limited time you have in your day, if it's not scheduled or on your to-do list, it probably won't happen or get done.
That said, add tasks, meetings, errands, and anything else you have scheduled for your day, week, or month to a calendar or task-tracking app. Be sure to also set alarms so that you're on track. A great way to do this is to give yourself a 15 – 30 minute window in between tasks, especially if you have meetings. When you tick off tasks from your to-do list, it shows you the progress you're making and pushes you to keep going.
Most Importantly … Reward Yourself 
There's no greater reward than the one you give yourself. Rewarding yourself is a great way to stay motivated. You can even give yourself your reward in stages – Weekly rewards, monthly rewards, and yearly rewards, it's all up to you. 
Let's Wrap Up
We hope the tips we've shared a good enough for you to try to up your motivation. 
Don't forget that at Day Interpreting, we love languages and provide all our interpreting services in every language. Our team of professionals is available on demand 24/7, 365 days a year. Download the Day Interpreting app to get started today.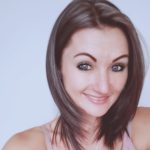 Seldean Smith
Seldean is a multi-skilled content wizard that dedicates herself to writing content that goes beyond merely sparking interest in the audience.