Many happy and lasting relationships have their early beginnings online. The world of online dating is the new normal. And of course, there are numerous dating apps and social media groups that help many couples find success and eventually tie the knot.
So, you've met the person of your dreams and it is now time to begin planning your destination wedding. In many cases, couples who meet online are from different parts of the world, which means that they share different cultures and traditions, and even religious practices. Their families, friends, and loved ones also often speak different languages.
With this in mind, our Day Translations and Day Interpreting blogs have joined forces to give you some great tips on how to successfully plan your destination wedding abroad.
So buckle up and let us help you plan for your own wedding to get married abroad.
Should You Have a Wedding Planner?
Probably one of the first things you take into consideration for your destination wedding is the possibility of having a good wedding planner. These days, wedding planners are more creative and versatile than ever before. So the possibility of finding a bilingual or multilingual wedding planner is highly possible.
If you happen to not be able to find a wedding planner who speaks the languages that both you (the couple) and your families speak, then opting to still work with a wedding planner when planning a wedding is still possible thanks to the Day Interpreting App.
The Day Interpreting app is an on-demand phone interpreting solution that allows you to get in contact with an interpreter on the spot and get linguistic help when you need it. So rest assured that should your wedding planner not be able to help when it comes to language barriers, the Day Interpreting team is just a click away and available to give their services for the actual wedding abroad.
Create a Wedding Website 
Websites are now a staple for the average wedding. Having a website for your wedding abroad is an absolute must because it makes sharing information such as saving the dates, information about the wedding date, updated information about the wedding destination, any legal documents that are required, local attractions from your chosen destination, and other things about your wedding day just makes sense.
A multilingual website reaches everyone and does not leave any gaps where wedding planning information is concerned, allowing everyone to feel included. You can use a website builder or hire a professional to do the job. You also get the opportunity to share details about the cultural wedding traditions that may be included in the wedding among other necessary information about the wedding ceremony.
Of course, if you need help translating your website into multiple languages, the team at Day Translations is always available to help.
Consider a Bilingual or Multilingual Officiant 
A wedding can't go on without an officiant even if you're getting married overseas. Consider finding an officiant who speaks more than one language. It might not be as rare as you think.
In the event that you are unable to find a bilingual or multilingual officiant, you can opt to have an interpreter instead. Depending on where you are, you may not readily have access to in-person interpreters. This is where the Day Interpreting team comes in. With just the click of a button, your guests can be connected to a real-life interpreter who can help them to understand everything that's said during the ceremony and save money while they're at it.
Translate and Interpret Everything!
Planning a destination wedding also requires you to have documents translated or interpreted among other things for your big day. Here are a few more things you'll need:
All the Signage
Include all the languages that are spoken by you and your guests on your signage throughout your wedding venue. Of course, there are symbols that are universal, but putting that aside, everything else that your guests need to know should be inclusive to all languages spoken at the event.
The Program
We don't think we need to elaborate much on this one when planning a wedding. The option is there however to have one single program with all the language translations or have multiple programs in the different languages.
The Readings
You either have the readings translated and printed or have them read in different languages.
Your Vows
One of the highlighted moments of all during this symbolic ceremony abroad is the exchanging of your vows. Keep the sacredness of this moment alive by including all the languages spoken by your guests in your vows. You can say your vows in one language at a time or choose to alternate between languages as you go along. It's all up to you.
Any Other Special Moments
The exchanging of your vows aren't the only special moment at your wedding. There's the moment when you have your first kiss, when you're being introduced for the first time, your first dance, and of course the toasts. All these special moments should be translated or interpreted.
Don't Wait Any Longer
Having a wedding abroad can be a high-stress event especially when you things such as the local language as well as currency exchange rates and even making sure that you're legally married. Don't get too consumed by the stress that it can cause, however, especially when you have the Day Translations and Day Interpreting teams here to help with just the click of a button.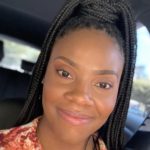 Kayan Milwood
Kayan is a multi-talented writer based in the beautiful island of Jamaica. Her strong point is ideation and she loves to take on new challenges.