Dealing with sensitive legal matters can be tricky—especially when another language is involved. Whether you're the defendant or the plaintiff, the results of a legal case can be life-changing. That's why you need the right legal interpreter to ensure your legal battle runs smoothly.
You may require a legal interpreter to manage contracts on your behalf, or you may be fighting a legal case outside of your home country.  In either of these cases—and many others—a legal interpreter has the knowledge and expertise to ensure a smooth process.
What is a Legal Interpreter?
A legal interpreter is a professional who supports people who are dealing with legal matters outside of their native language.
Anyone may need a legal interpreter at some point, including:
Organizations
People negotiating insurance claims
Law students
Patients dealing with health claims
Government officials
But according to Zippia, the following sectors hire the most legal interpreters.
Source: Zippia
Regardless of whether you need help as an individual or a business, a legal interpreter can help you   during:
Legal trials
Depositions
Interrogations
Court hearings
Mergers and acquisitions
4 Tips for Choosing the Right Legal Interpreter
Legal interpretations are a sensitive, complex matter so hiring an expert will save you both time and money. The legal language interpretation process
However, there are a few key factors you must consider before you hire a legal interpreter.
Ensure They Understand Legal Terminology
Understanding legal technicalities is a prerequisite for legal interpreting. The interpreter must be a subject matter expert and know the local laws. Translating doesn't only involve language, it also requires understanding laws and what they mean in different languages.
Ensure the interpreter has subject matter expertise and is suited to your particular project and target language before hiring them.
Check Their Linguistic Skills in Legal Translation
Another essential quality of a legal interpretation specialist is their familiarity with foreign languages. And this familiarity is a significant reason why some people prefer hiring a legal interpreter instead of a court lawyer.
When choosing the right legal interpreter, you must check their linguistic skills. Professional legal interpreters are certified and often hold diplomas so you can ask to see their certifications and proof of qualifications before you hire them.
Linguistic skills are particularly important if you're using a court interpreter as what they say can have a huge impact on your case. Regardless of whether you need simultaneous interpretation or consecutive interpreting, an accurate interpreting process is only attainable if your linguist has expert skills in legal translation.
Secure Your Data and Privacy
It's never easy to welcome an outsider to handle your legal document matters. You must be able to trust that your interpreter is reliable.  Don't rely on verbal assurances. It is always best to sign a confidentiality agreement to protect your privacy and data.
Legal privacy is a significant factor for both individuals and companies. And both parties judge candidates in different ways. Yet, none should compromise on data protection, especially when dealing with legal matters.
Irrespective of the languages involved, some rules stay the same for all. A high level of confidentiality and legal security is necessary to seal the deal. For this, you can create an NDA to ensure data protection.
Top Interpretation Skills to Work With Legal Documents
A legal interpreter should be more than accurate and professional. They must be able to deliver legal interpretation services of the highest standards.
You can check their professional degrees or affiliation with relevant bodies, such as:
The AIIC.
The Institute of Translation and Interpreting.
The Institute of Linguists.
The British Home Office.
The Foreign and Commonwealth Office.
Other government departments.
Hiring Professional Legal Interpreters
Good legal interpreting services are hard to find. Make sure to cross-check the interpreter's skills and ensure they meet the criteria on this list. On top of this, you can find reviews or testimonials from past clients to gauge the interpreter's professionalism.
At Day Interpreting we have professional interpreters available for you 24/, helping you break through language barriers in legal settings. So if you have important court proceedings to attend outside of your native language, give us a call. One of our skilled interpreters will do their best to give you the help you need.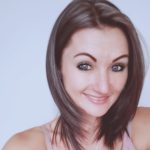 Seldean Smith
Seldean is a multi-skilled content wizard that dedicates herself to writing content that goes beyond merely sparking interest in the audience.