65% of native speakers prefer content in their own language—even if they're proficient in English. We live in a world where businesses are constantly expanding into new markets and locations.  At the same time, people are placing more importance on businesses communicating with them in their native language.  Having a business interpreter by your side can help you meet this need.
Whether you need to:
Take a trip abroad for a business meeting
Attend a conference in another language
Address an audience in a different country
The right business interpreter can ensure these moments are a success.
What Does a Business Interpreter Do?
A business interpreter's most important job is to listen to and translate languages. They can interpret speech for you or your target audience and facilitate the flow of communication between different parties. When using an interpreter that's accredited within the translation industry, you're investing in linguistic proficiency and proper communication.
Business interpreters and translators can assist you during:
Business meetings
Contract negotiations
Seminars
Conferences
Business trips
But, before you go ahead and hire a professional interpreter or language services agency for your business, you need to know what to look for.
5 Tips for Choosing the Right Business Interpreter
Choosing the right interpretation services provider can be tricky, and with simultaneous interpreting experts in high demand, it's vital you get it right the first time. In general, it's best to work with a translation agency if you need professional interpreters and quality services. There are a few requirements you must set for hiring a competent interpreter.
Here's how to ensure you invest in the right interpretation services and linguistic skills:
Ensure the Interpreter Specializes in Your Industry and Target Language
Knowing more than one language and the culture isn't enough. Business interpreters should also have a strong grip on your industry (subject matter expertise) and its audience to render effective interpretation services and an accurate translation.
No one wants to hire an interpreter for their construction project and discover they don't even know the difference between footing and elevation. And it's the same across every other industry.
Each interpreter or an interpretation agency has a professional background and certain industries or business domains where they're experts. For example, an interpreter may be an expert in healthcare or insurance.
So when you're looking for an interpreter, make sure they are familiar with your line of work. They should also understand industry jargon and be able to communicate with subject matter experts.
Ensure They Have Good Public Speaking Skills to Offer Excellent Language Services
Your business interpreter should have excellent public speaking skills. After all, more than half of their time will be spent interpreting in public settings like:
Seminars
Conferences
Meetings
Conventions
Workshops
You want to hire an interpreter who is not only familiar with your expertise but can deliver your message with the same energy and body language as you. You need someone who is intuitive to your cues and can adjust their tone to match yours while they are interpreting your speech simultaneously.
Plus, good public speaking skills will ensure they convey an accurate interpretation to you and those you speak with.
Choose an Interpreter with Excellent Memorization for the Best Interpretation Services
One thing a machine cannot do is real-time interpretation. Simultaneous interpreting requires memorizing and cognitive skills possessed by human beings only—at least for now. This skill is tested most during simultaneous interpretation services.
When someone is speaking, the interpreter decodes the message and its meaning and then converts it to the other language while ensuring cultural nuances are catered for. This may look simple, but it requires a great deal of experience and excellent motor and memorization skills.
Ensure the Interpreter has Good Research Skills
Every interpreter should have a good grip on conducting research and have sufficient cultural knowledge in the languages they use. They should be able to take ideas and do some research on how they can be presented in different languages and cultures.
They should also be able to do basic market research on whether a particular idea or topic will gel well with the people of another culture or not.
Being inquisitive will also help them keep an eye on ideas that can stand out for your target audience.
Choose an Interpreter You Can Rely On from a Professional Translation Services Provider
Finally, you need an interpreter you can trust since they'll be the bridge between you and many other people. Your interpreter must render professional language services, and this is the most likely outcome when you request interpretation services from a translation company or other language services provider.
Plus, the information you may share with interpreters can be confidential or of sensitive nature. So you want to ensure that your interpreter understands confidentiality and professionalism.
Here at Day Interpreting we have certified interpreters with expertise across many industries. Our interpreters are available around the clock to help connect you to speakers of different languages. So next time you need interpreting services, Day Interpreting is here to help.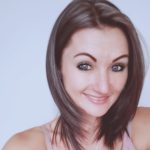 Seldean Smith
Seldean is a multi-skilled content wizard that dedicates herself to writing content that goes beyond merely sparking interest in the audience.