If you have been dreaming about a career in interpretation and can sign, becoming a sign language interpreter might be the best choice you ever make. Day Translations decided to share valuable information on how aspiring sign language interpreters can prepare themselves for a bright and rewarding career!
What Do Sign Language Interpreters Do?
SLIs must be knowledgeable in the subject they work with and have the ability to translate spoken or written content to deaf or hard-hearing audiences. For obvious reasons, listening and communication skills are imperative for anyone that wants to pursue a career in interpretation. Artistic individuals that are sensitive, expressive, articulate, and creative tend to thrive as sign language interpreters.
What Do I Need to Become a Sign Language Interpreter?
Besides communication skills and the right personality traits, there are a few essential prerequisites for becoming a professional SLI. These include:
Education
To meet the minimum requirements of an LSI role, you need a high school diploma or equivalent. Still, in most cases, employers require an associate or bachelor's degree in a specific sign language like American Sign Language.
English or communications degrees are also acceptable, but it is ideal to have a background in sign language or deaf culture. If you sign up for a sign language interpreter program at a college or university, you might also be able to obtain an associate degree or certificate.
Certification
If you don't want to stay in an entry-level SLI position for the foreseeable future, it is essential to obtain certification in sign language interpretation. This certification is done by The Registry for the Interpreters of the Deaf (RID).
The process is quite rigorous, but successful candidates are rewarded with their National Interpreter Certification (NIC) upon completion. To become certified, you need to have a bachelor's degree, complete a round of interviews, and pass the NIC Knowledge exam and NIC Performance exam.
Experience
Most employers require sign language interpreters to have substantial experience in the field, backed by an academic track record. You can build on your experience by joining sing language groups, volunteering with organizations that work with the deaf, or tutoring in sign language. Mentorship programs and intern opportunities at universities and sign language training programs can also help you build on your experience.
Career Opportunities
The demand for sign language interpreters is on a steady incline, and with the rise of virtual positions, it doesn't look like the demand will drop any time soon. SLI plays an essential role in many industries and is also in demand at government bodies. Here is a brief overview of three of the most popular career avenues you can pursue:
Education
You can work as a sign language interpreter at schools and universities, typically assisting one or two students at a time. In educational roles, you'll be interpreting the teacher's spoken language into sign for deaf or hard-hearing students.
Community
Community interpreters are generally employed at hospitals, courthouses, and banks. Interpreters that work in these fields must have flexible schedules and be very discreet as a lot of their work will be of a private nature.
VRS
Video Relay Service involves interpreting between deaf people and hearing people on the telephone. Deaf callers use video telephones to connect to hearing individuals in real-time, and an interpreter facilitates their communication. Because these services run seven days a week, 24 hours a day, interpreters in this field have flexible work schedules.
Final Thoughts
Becoming a sign language interpreter will not only teach you how to deliver your services at an expert level but also give you a better understanding of other cultures. Once you have completed your professional training and gained valuable experience, this can be one of the most rewarding careers in the field of language.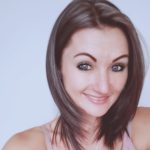 Seldean Smith
Seldean is a multi-skilled content wizard that dedicates herself to writing content that goes beyond merely sparking interest in the audience.