It's always the right time to pursue the things you have a  deep interest or passion for. That's why there's no time like the present to begin your journey in becoming a professional interpreter.
Here at Day Interpreting, we're always looking for professional interpreters to fill the demand within the industry. So, if you want an exciting and rewarding career as an interpreter, the opportunity awaits you when you join our amazing team.
With this in mind, here's a step-by-step guide on how to become a professional interpreter in 2022. We also added a few tips and tricks pertaining to the skills needed as part of interpreter training. So without further ado, let's get right into the job outlook.
Gain your Qualifications 
Of course, we know that you have a love for language and are fluent in the language you wish to speak for your interpreting career. But it still doesn't hurt to get formally educated when thinking about entering the field. And no, being bilingual does not qualify you to provide interpreter services professionally.
These days, getting a Bachelor's degree is always a good start. It broadens your knowledge base and also provides you with great insights on different perspectives and best practices.
In addition to the successful completion of your Bachelor's Degree, doing additional training specific to your chosen field in interpreting(also known as specialized training)  is also a good approach to take. Be sure to check that the training program of your choice is a reputable source and accredited by a professional (interpreting) association. Whether that be interpreting within the judicial system or within the medical field. Check all your bases and make sure you're on the right track to gaining the success that you desire.
You can also consider pursuing general interpreting training. In this career field, training and certification can never be too much. The more you know, the more you'll grow.
If medical interpreting is your forte, you'll need to learn medical terminology and undergo medical interpreter training. You'll also need to learn the medical terminology for all the languages fluently. Becoming a medical interpreter is one of the most challenging yet rewarding options within the human services settings arena!
Know the Culture
Cultural differences are what make the world and the people in it unique. With this in mind, as a professional interpreter you have the opportunity to connect different people from different cultures together.
With speaking different languages comes the need to understand and to be able to explain cultural differences so that all parties involved can understand. Possessing strong knowledge of cultural norms significantly helps you, the interpreter, to be able to effectively communicate what a non- native speaker is trying to say. Many times a word for word translation won't bring the correct point across. This is where understanding cultural differences, as well as slangs and other cultural practices and knowledge of grammar and syntax, comes in.
Keep Practicing and Get Some Experience 
Nothing beats practice. And the same goes for the language services industry. The more you practice, the better you become at interpreting skills. Practice reduces your rate of error and also allows for room to perfect your craft. Your language and professional interpreting skills are also kept up to date when you keep abreast of your craft as an interpreter.
When it comes to gaining experience it can be done in just about any format. Whether it be with your family on a day-to-day basis (especially if you live within a bilingual or multilingual household) or through volunteering within your community. If it's possible, you can also gain experience through interning or working part-time or full-time as an interpreter. Any form of experience helps.
Gaining experience also sets you up for getting recommendations which is a good way to affirm you in becoming a professional.
Never Stop Learning
Knowledge is everywhere. As a professional interpreter, you always have to keep up to date with everything that has to do with language and cultural practices for both your native and non-native language. As a result of this, implementing practices such as staying abreast of the news in both languages is always a good choice.
Additionally, never doubt the power of networking. Your network is a gem that you should always keep safe. Staying connected with other interpreters. Talk about your experiences with each other. Learning from each other's mistakes and triumphs is priceless.
As a newbie in the field of interpreting, building, and keeping the right relationships will take you places that your qualifications alone may not be able to.
Follow these steps to become a Day Interpreter 
Want to work with the Day Interpreting team as a professional interpreter? Here are the steps you need to take in order to begin your journey:
Put forward your interest. You won't be able to work with us if we don't know about you. Visit the Day Interpreting website and look for the portal where you should sign up. Provide us with your name and other relevant contact information. Identify the language or languages you're fluent in along with your field of interest as well as all your experience.
We'll contact you. After submitting your application, someone from our team will do careful screening to make sure that you qualify and you're a great fit for the team. If you fit all the requirements, you'll be contacted for training after which you'll get an interpreter account.
Take control of your schedule. Sign into your interpreter account and manage your availability through your online status.
Take incoming calls. It's now time to do what you love. As long as you're available, you'll receive incoming calls and begin assisting people all over the world with their interpreting needs. Of course, your calls are specific to your desired field so you'll shine like the true star that you are.
Get paid. After a job well done, it is now time to get paid for putting in the work.
Conclusion 
This year is as good a time as any to get started doing the thing you love while getting paid to do it. You can also check out the Day Interpreting App to get familiar with the features and even connect with some of our interpreters to fulfill your interpreting needs.
The wonderful world of interpreting awaits. All you need to do is take the first step in the right direction. What will you choose to do? Consecutive interpreting? Render ASL interpreter services? Become a medical interpreter?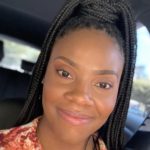 Kayan Milwood
Kayan is a multi-talented writer based in the beautiful island of Jamaica. Her strong point is ideation and she loves to take on new challenges.