The gaming world proudly brands itself as being inclusive and for everybody. However, certain members of the gaming community routinely miss out on the whole gaming experience. But did you know that sign interpreting can make the gaming world more inclusive?
These 400 million gamers have one significant similarity—they have some sort of disability. But disabilities shouldn't get in the way of immersing oneself in a video game and exploring imaginative computer-generated worlds.
While there isn't a simple solution as there is a wide range of potential disabilities that gamers may have, it's vital to tackle accessibility one step at a time.
Today, we'll focus on the deaf and hard-of-hearing community.
We'll cover why sign interpreting can make the video game and online games world more inclusive and how you can do your part.
Why Sign Interpreting Can Make the Gaming World More Inclusive
Research estimates that there are roughly 2.8 billion gamers worldwide, making more than a third of the world's population gamers. On the other hand, there are 360 million people that suffer from hearing loss.
Looking at these statistics, we could guess that over 100 million hard-of-hearing people could also play video games—or would like to be.
While we can't solve every gaming issue through sign interpreting, the act can help provide an equal experience for the deaf gaming community.
One example of developers implementing sign language comes from Forza Horizon 5s accessibility updates. Developers plan to incorporate on-screen sign language interpreters during cutscenes to increase understanding and provide depth to the storyline. This will help more people play video games through accessible games.
Subtitling vs. Sign Language 
Would you rather watch a video on mute with only subtitles to explain what's happening? Or would you prefer to listen to the language you use every day?
Chances are it's the latter. And it's the same for gamers with hearing disabilities.
While subtitling does communicate the necessary information to gamers, language is much more than words on a screen. Tone, inflection, facial expressions, and speed can all make a dramatic difference in the intended meaning of a sentence.
For example, we often detect sarcasm through tone and facial expressions rather than words themselves.
Sometimes it is possible to detect depth in the written word. But it's safe to say that players would rather spend time focusing on actual gameplay rather than deciphering cryptic dialogues.
Instead, sign language and interpretation can create a more intriguing storyline for deaf gamers through their demeanor and chosen signs.
Game Developers: Make Your Gaming Experience More Accessible to Your Fans
Like Forza, you could use sign language interpreters for cutscenes to better narrate the story of your video game.
But there are many other ways that you can use sign language to create accessible games, including:
Tournament Coverage
eSports viewership is growing at a blistering pace each year, with estimates pointing to 577 million by 2024. While this may seem small compared to other sports, viewership grows by a larger amount each year.
Besides general demand, FaZe Clan—a top gaming organization comprised of some of the world's best players—has a deaf player in their ranks. EwOk is a Fortnite sensation and an inspiration to many deaf players, likely leading to increased gaming interest from the deaf community.
That's why now is a great time to incorporate sign interpreting into your tournament coverage to begin building brand loyalty and secure viewership.
Conferences and Conventions
Whether you're a big or small developer, you can benefit from using sign language interpreters at conventions.
For example, game developers with slots on the main stage can organize simultaneous interpretation for their video game presentations. Adding interpretation will ensure that everyone present will understand what you're talking about. This leads to more potential gamers playing video games that you developed.
You can also hire a sign language interpreter if you have a small booth. The interpreter can standby to chat with any gamers playing video games with hearing disabilities so that they can also ask questions about your video game.
Marketing Videos
Video is a powerful marketing tool for a video game. Game developers understand this. You can hook viewers into becoming players of your accessible games by showing exciting gameplay and explaining new features.
However, marketing material is only powerful if viewers can connect with it deeply. And for you to connect like this, you already know that you can't use subtitling alone because it won't show the excitement and anticipation that the speaker aims to convey. As a video game developer, you need to adhere to game accessibility guidelines.
Customer Support
Imagine you have an issue with your game, perhaps a screen isn't loading, or there's a boundary glitch.
But instead of being able to pick up the phone and solve your issue within five minutes, you're stuck going back and forth on live chat trying to describe your problem.
Wouldn't it be nice having the option to solve the glitch faster?
While most gamers have this option, this isn't the case for deaf gamers. Imagine how happy they'd be if you were the first to offer sign language video chat so they could solve their queries faster?
Create a Plan to Incorporate Sign Interpreting Into Your Gaming Experience
Whether you're a game developer, media company, or are involved in the gaming industry in another way, sign language interpreting can improve accessibility for deaf gamers.
Gaming leaders are beginning to make their games more user-friendly, and now's the time for you to do it as well.
How To Incorporate Sign Language Into Your Game 
You can contact us at Day Interpreting on 1813 640 3888 or request a demo where we'll answer:
Who Day Interpreting is.
The types of clients and industries we serve.
How to make the best use of Day Interpreting.
Any of your other questions about our services.
While we're still in the early stages of sign language inclusion in the gaming world, it's essential to act before your competitors gain an advantage.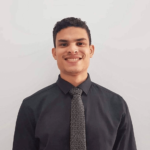 Myles O'Bery
Myles writes about Business, Fitness and Finance. When he isn't writing he's enjoying Thailand's laid-back lifestyle.