Especially in multicultural areas, the medical sector faces the challenge of delivering healthcare services to patients who can't communicate fluidly with their practitioners. Bridging these language gaps to ensure that all parties understand each other is the job of high-quality and reliable medical interpreting services.
As Jill Wilson, a senior research analyst points out in her report on English skills, there are nearly 25 million Low-English Proficiency (LEP) people living in the United States, and with an increasingly globalized healthcare industry, clear communication in healthcare settings has become a noteworthy challenge.
Medical or healthcare interpreting demands the highest accuracy since what's being interpreted has a direct impact on people's lives. Another thing to keep in mind is that in-depth knowledge in specific medical terminology won't suffice either. The interpreter has to be trained in delivering sensitive linguistic assistance that will facilitate patient-healthcare provider communication.
What Makes Quality Medical Interpreting Services
Whether we're talking about a patient/doctor situation, a public health presentation, conferences, financial assistance, home health visits, if the scenario is multicultural or multilingual, interpreters will become your best ally in increasing the level of understanding.
But, as we mentioned previously, the requirements are strict and not every interpreter will do. You will need healthcare interpreters that gather certain features such as:
Subject Matter Expertise
The medical interpreter must gather the most refined in-depth knowledge and understanding of medical and industry-specific terminology. Healthcare is an extremely delicate field where patient's lives are at stake, so technical knowledge will ensure translation accuracy. This also gives the translator more confidence when dealing with complex terminology. Otherwise, he or she will have to pause the conversation to search for the correct terms, which can hinder communication and confuse the parties. Time is the most precious asset in healthcare settings, and a competent medical interpreter will achieve a proper rendering of accurate medical information without hesitation.
Cultural Understanding
Being skilled in the source and the target language isn't enough. It's incredibly important to ensure that the messages that the medical interpreter is conveying are culturally relevant to the parties involved, and are related to that person's beliefs, values and assumptions. Simply knowing the words that a person is saying won't suffice, it's key to understand the underlying concept that gives meaning to those words.
Strong Code of Ethics
Actually, the interpreter is not considered part of the conversation. It's simply the facilitator between two or more people who don't speak the same language. When we think about client's privacy and security, it's expected that a quality and reliable interpreter service upholds the strongest code of ethics when it comes to confidentiality matters. Healthcare interpreters and their providers adhere to HIPAA and OSHA standards. Through VRI, we guarantee maximum security through a GDPR-compliant infrastructure.
Communicative Skills
Saying ''communicative skills'' may sound a bit obvious. But one of the most difficult traits to train but most valuable is intuition. Although interpreters have the ability to remain emotionally neutral during an appointment, it's a highly respected skill not only to interpret word for word but to decode and convey the emotions of the people who are speaking, delivering a more complete and meaningful message.
How VRI Improves Communication in Multicultural & Multilingual Healthcare Settings
As we previously stated, getting in touch with a professional medical interpreting service has never been so simple: thanks to our self-service dashboard, you're just 3 buttons away from a professional interpreter.
Virtual Remote Interpreting has a number of benefits that are worth mentioning:
Is more

cost-efficient

since the interpreter can work from the office or home.

The

on-demand

nature of the service allows you to contact a healthcare interpreter 24/7 in case an emergency happens. This is of course with no contracts, extra costs, or waiting.

The

service seamlessness

, since getting in touch with an interpreter takes only a 3-step sign-up process. You just need to create your account, top it up and request a healthcare interpreter that meets your needs.

Interpreting quality

was often damaged because, in Over-the-phone interpreting, the interpreter is unable to perceive the body language of the parties.

With our new VRI services, we've overcome a historical downside of remote interpreting: The inability of the speaker and the interpreter to see each other.

Low or absent minimums

in leading options. Our charge-per-minute setup allows the client to book short sessions, guaranteeing that you'll only pay for the services that you use.

 
Thanks to the nature of VRI, accessing a highly specialized medical interpreter who adapts to the needs of the situation is around the corner. Everything without leaving the office or your home VRI significantly reduces non-essential costs to a minimum, being this its greatest advantage when compared to in-person interpreting.
This February we've relaunched our VRI platform with some exciting new features that position our medical interpreting services as a key contender in the vibrant VRI space. Our new UI is as intuitive and easy-to-use as Zoom and provides the possibility to host real-time video conferences with several guests, with full audio & video on all platforms. And speaking of platforms, we offer 3 self-service channels: A web dashboard, a mobile app (available for iOS and Android), and a special, toll-free line.
You Are 2 Minutes Away From a Professional Medical Interpreter 
Day Interpreting, as an organic part of Day Translations, shares the same quality of medical interpreting services that our clients in the medical sector have always known and trust. 
And now, we have the pleasure of relaunching our VRI platform with exciting new features to continue breaking linguistic barriers, facilitating the communication between patients and medical practitioners. Finding a medical interpreting service that meets your specific needs has never been so simple.
If you're looking for cost-efficient, highly reliable medical interpreting services, with no set-up fees, contracts, or extra hassle, we've got a solution for you. Day Interpreting is a multiplatform VRI service that provides on-demand interpreting in over 170 major languages. And, for high-demand options like English <> Spanish, our waiting time is as short as 15 seconds.
Sign up for a free account today, and give your patients the assistance they need at the best rate in the market.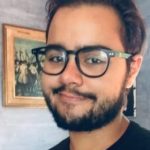 Aaron Arias
Aaron Marco Arias is a bilingual writer and marketer based in Buenos Aires, Argentina. He writes about culture, languages and online media.