A crisis is any dangerous or highly difficult situation that occurs and needs serious attention in order to be solved or stabilized. We've all heard terms such as 'economic crisis', 'job crisis', and even 'technological crisis', but what does this have to do with interpreting?
Translators and interpreters play a major role in navigating and keeping communication going during a crisis. In this blog post we'll answer the question, what is crisis interpreting and look at where interpreting services fall in the midst of any crisis and of course, how Day Interpreting can help.
What is Crisis interpreting
So we know what a crisis is and in knowing that, we'll be better able to understand and define what crisis interpreting is. 
An easy to understand definition for crisis interpreting is translation that takes place during any highly difficult or dangerous situation either consecutively or simultaneously. 
What role does an interpreter play in a crisis?
 A crisis can occur if there is a natural disaster such a major earthquake or if there is civil unrest or what we call man made disasters such as the recent events that have arised in Afghanistan. Occurrences such as these see the role of interpreters becoming integral in navigating and managing the situation. 
Interpreters aid in having on-going and effective communication within communities. As situations unfold and as new developments arise interpreters are there to ensure that all necessary communication is disseminated in a timely and accurate manner. 
Along with working within communities, interpreters also work closely with frontline workers such as first responders. In the event of man made disasters such as those that occur in foreign territories, Military Interpreters are deployed; especially when challenges come up during wartime.
Military Interpreting of course is a specialized form of interpreting, especially during a crisis. The role that an interpreter plays in situations such as these often go beyond translation to include mediation. Mediation is intervening in any situation in order to come to a resolution.
Cultural mediation by default takes place as interpreters seek to navigate their environment and help those who are vulnerable or have become victims within their communities. 
What are the risks involved?
The moment you hear the word crisis, immediately you begin to become more alert. This also means that the possibility of risk is also present. That said, crisis interpreters are exposed to some level of risk depending on the environments they are in. 
In some instances, interpreters working with first responders are exposed to the pain and suffering of others. With this in mind, an interpreter in such a situation may be at risk of secondary trauma and an elevated level of stress. This type of risk could affect their personal and professional lives if not handled as it occurs. 
To take it a step further, crisis interpreters, especially those in vulnerable areas may also be at risk of losing their lives. Being a victim of this type of situation however does not have to be the recurring reality of a crisis interpreter because technological advances now afford many, including crisis interpreters, the opportunity of over the phone or Video Remote Interpreting. 
At Day Interpreting, we're happy to be of service to those who may fall victim to a crisis. Our team of highly trained professionals are available to help 24/7 with just the click of a button.
War Veterans at Day Interpreting
To improve on the quality of our crisis interpreters, Day Interpreting accepts War Veteran Interpreters. We know that a crisis isn't a normal situation which means that the more specialized training an interpreter has in a particular area, the better they are at handling sensitive and high-risk situations. 
If you are reading this blog post and you're a War Veteran, we welcome you to send your resume to us here at Day Interpreting if you wish to provide these services in a virtual setting. We look forward to hearing from you.
In Summary…
Crisis interpreting isn't one of those topics that is discussed on a regular basis but it doesn't take away from the fact that it's a necessary profession that helps millions of people all over the world when they're faced with difficult times. 
At Day Interpreting we're happy to be part of a sector that helps in times of crisis. 
No matter the language, no matter the time, our Day Interpreting interpreters are ready to help. Download the DayInterpreting app today from the Google Playstore or Apple App Store and sign up to get started today.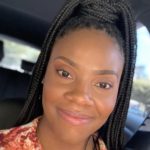 Kayan Milwood
Kayan is a multi-talented writer based in the beautiful island of Jamaica. Her strong point is ideation and she loves to take on new challenges.