The demographics of churches have changed considerably over the years, and society has become more and more diverse, which has seen the demand for whispering and conference interpreting rise significantly in Churches. By giving more people access to language and church services in their native language, churches are becoming more welcoming to all communities.
Interpreting at religious conferences also reflects the changing reality of the modern global church. Language is becoming less and less of a barrier within church communities as it becomes more inclusive and breaks down barriers of division.
What Does Conference Interpreting for Churches Entail?
Just like many other interpreting setups, professional interpreters are used for interpreting in churches. Acting as the pastor's voice for listeners that don't understand their language, a church interpreter must translate the spoken words of the pastor.
Conference interpreters for churches translate spoken messages from one language to another, just like they'd do in a legal or medical environment. And just like legal and medical interpreting, conference interpreting for churches is a specialized area of interpretation.
These language experts translate in real-time, so they need a thorough grip of the terminology used within the church. Since they are always expected to deliver the highest quality interpretations, church interpreters undergo demanding training, many of them at postgraduate level. They constantly hone their skills with professional development courses.
Languages Covered at Church Interpretations
Many people believe that the standard for interpretation at churches is English to another language. But the reverse is often also true. Many newer churches are a minority, first-generation immigrant communities, so their services are hosted in non-English languages. For the supervising or sponsoring church can provide accurate guidance, interpreting into English is a requirement in many cases.
Many non-English speaking churches also host regular combined services with English-speaking churches, so the service is bilingually celebrated. The non-English community might also need pulpit supply, and if there is no pastor available in the preaching language, an English-speaking pastor will preach through an interpreter.
There's also a rising demand for interpreting services at religious conferences, thanks to the growing importance of churches from the global south. Interpreters help foreign-language attendees understand English speakers better, facilitating effective communication.
Conference Interpreting for Churches Demands Service Excellence
There's a unique challenge that lies in religious interpreting. Aside from gaining a deep knowledge of biblical terms, interpreters must also be able to remain unbiased when interpreting for different denominations.
Religious interpreters also aren't allowed to say anything heretical. And this can easily happen. Small things like word choice, nuancing a phrase differently, the improper use of a term, or simply missing an important term that the pastor said can make a massive difference in how the message is perceived. These language professionals must monitor their own output at all times.
Whatever your venue or unique language challenge, Day Interpreting can provide you with the interpreting solution you need. Our interpreters are all highly trained, certified, and professional. We also offer VRI (Video Remote Interpreting) services that can easily be used as part of a virtual conference.
Get in touch with us today to discuss your interpreting needs!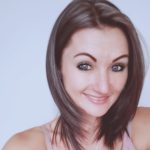 Seldean Smith
Seldean is a multi-skilled content wizard that dedicates herself to writing content that goes beyond merely sparking interest in the audience.