The beauty industry is a global giant with a whopping $483 billion in total global sales at the end of 2020. Its total global revenue by 2025 is expected to rise to over $716 billion. This industry continues to set trends worldwide while providing products and services that target broad and niche markets. Naturally, the rise in the industry's popularity gave way to a rise in the demand for beauty interpreting!
Recently, people have been keeping up to date with beauty reviews, tutorials, hauls, and tips through YouTube or other social media. But how many of these videos cater to the hearing impaired community by making their content more accessible? Let's dig a little deeper and explore just how inclusive the beauty industry can be.
Advocating for the Deaf Community with Beauty Interpreting
Everyone wants to feel confident and beautiful. Confidence, body positivity, and taking some time for self-care are things that society is embracing more and more. But the beauty industry isn't meant to benefit one particular set of people. As a global industry, it caters to all; and that includes the hearing impaired community.
How Can the Beauty Industry Advocate for the Deaf Community?
Here's How:
Ensuring captioned tutorial videos on YouTube/social media
Beauty brands training their staff to learn sign language
Hiring Interpreters at various events (beauty pageants) to offer sign language interpreting
Ensuring Captioned Tutorial Videos are on YouTube/Social Media
Captions make videos more accessible to a hearing-impaired audience. Additionally, more potential viewers result from improved video accessibility.
More than 36 million people in the United States are deaf or hard of hearing. Furthermore, around 5% of the worldwide population has some degree of hearing loss. Because of this,  none of those people will be able to completely appreciate your videos if they lack subtitles.
Closed captions give those who can't hear audio a similar experience as long as your subtitles are accurate, readable, and synchronized with your video.
Why Beauty Brands Should Train Their Staff in American Sign Language
In the beauty service industry, you will never be able to empathize with or provide a great service to the deaf community unless your personnel is trained and knowledgeable. Including awareness and training in your company's operations allows it to deliver a more accessible and inclusive service to all of its consumers. And training in American Sign Language is absolutely vital.
This might range from assisting your employees in understanding the basic challenges that they face on a daily basis to more in-depth training on how to interact more effectively with those who have hearing problems.
Hiring a Sign Language Interpreter at Various Events
One of our previous articles entitled 'Why you need an Interpreter at your Beauty Pageant' mentioned the importance of hiring interpreters at your events. Though we mentioned several reasons, one of the main reasons was that often, events tend to leave out members of the hard-of-hearing community. Your event, whether it's a beauty pageant, open house, or pop-up shop should not be one of them.
To level the playing field, an interpreter can assist deaf persons in receiving the same experience as other audience members. One in every 10 persons will most likely be deaf, thus these persons should be counted and catered to.
People will appreciate your pageant and future beauty events if they learn that you went above and above to make people in need feel included and involved.
Beauty Interpreting for the Deaf Community Should be More Commonplace
We live in a society where everyone should feel included. The beauty industry encourages women to exude confidence, fearlessness, and beauty. While conveying this message globally, the deaf community should not be left out.
In fact, there are several members of the deaf community who are making their mark in the beauty industry.
Marimar Quiora or MakeupArtistGorda666
Marimar Quiora is well known for her amazing makeup tutorials that feature fabulous looks that anyone would want to recreate. As a member of the hearing impaired community, she makes her videos without the conventional voice-over, instead, she produces vlogs with sign language.
Jazzy
Jazzy's first language is British sign language. Though her videos are in British sign language she captions them so they can be understood clearly by all English speakers and signers. Her vlogs feature many lifestyle posts however her beauty posts are filled with useful tips and tricks everyone can use.
Wrapping Up
At Day Interpreting we stand in solidarity with the Deaf Community. We believe that the world could do so much more to make things easier and more convenient. Having the same access to the beauty industry as everyone else is something we feel is important because confidence and beauty should not be limited to a certain group of people.
We are dedicated to offering you stellar interpretation services through our team of professional interpreters who are ready to go 24/7. Reach out to us now and let us help you with all your interpretation needs.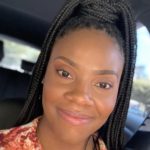 Kayan Milwood
Kayan is a multi-talented writer based in the beautiful island of Jamaica. Her strong point is ideation and she loves to take on new challenges.