These days consumers and brands have a closer connection than any other time in history. With this in mind, Beauty Influencers have played a key role in this type of change within the market. So naturally, companies and brands are now going the route and using Beauty Influencer Marketing as a key component within their overall marketing strategy. To make these partnerships a reality, the signing of a contract is required to ensure both parties involved are on the same page and in agreement. 
This then leads us to ask the question of the day – What are some of the things I need to consider before signing a contract (whether local or international)? 
Here at Day Interpreting we're always here to help with all your translation needs no matter the industry. Keep reading, we have some great tips you need to consider before signing that contract.
And now for those tips!
As a beauty influencer, there are some key details you'll need to consider before signing and agreeing to a contract. Of course, there will be some legal keywords and phrases you should ensure you understand.
Tip # 1
Talk to an attorney who specializes in influencer contracts and agreements

: Additionally, if this is a contract with an international country whose native language isn't the same as yours then making use of Day Translations' VRI App will also come in handy.
When you use The Day Interpreting VRI App, you're able to book business meetings with a professional interpreter who will assist you in thoroughly going through the contract and translating every bit of it for you to understand all the terms, conditions, and agreements. You will also have the assistance to edit/ make changes to the contract with ease. Of course, this service is available on-demand, so no need to worry about anything, we've got your back. 
Tip # 2
Don't be afraid to negotiate your contract

: As an influencer, your face is your brand. That said, your contract is the written legal agreement covering all the necessary information of the marketing campaign between you and a chosen brand. This contract includes details such as dates and deadlines, the agreed nature of how the created content will be shown e.g. on social media etc… 
Once you've received or shared the first draft of the contract, don't be afraid to make edits before the final version is signed by both parties. You should be just as comfortable with the terms and agreements as the other party involved.  
Tip # 3
Carefully assess the scope of work and deliverables that are required

: It's important that this section of the contract is as specific as possible. You should have a clear understanding of things such as: 
When the deliverables are due (specified dates and times and the frequency of the required content ). 

What content you, as the influencer are required to or are agreeing to create.

Specified, clear, and understandable objectives e.g. The manner in which you and the brand will be seen by your audience, the type of content that you're being asked to create, the manner in which mentions and hashtags wil be used.

The aim of the campaign or project: Is it to reach a new audience?, Create or improve brand visibility? promote a new product? or Drive Traffic to a website or landing page? 
You must ensure that you have a clear understanding of the scope and deliverables of the contract.
Tip # 4
Don't forget to pay attention to the currency for payment

: Within the agreed contract, especially when you choose to work with an international company, more than likely they have a different currency. Look to see if the monetary compensation is going to be paid in dollars, euros, etc. This part needs to be clear so there are no misunderstandings that can lead into a complicated work collaboration. Additionally, agree upon the mode of payment. Will it be via cheque, wire transfer, or through PayPal for example. 
Other parts of the contract to consider:
While all parts of a contract are important, ensure you have a keen eye for these additional sections:
The

Exclusively clause

–

What's the duration of the contract? A month? 6 months? Be sure to know. 

A Confidentiality clause

–

Is there one? and what should you keep confidential? 

Licensing and usage rights

–

How will your images and other content be used? 

 

A termination clause

– (In case the other party cancels the contract) Put policies in place to protect yourself, your image, and your brand in case deliverables and what's agreed upon isn't met. You would've done a lot of work so make it worth your while and time.
In Summary
As a Beauty Influencer, you're not alone when it comes to understanding and signing your contract with confidence. At Day Interpreting we're always here to help.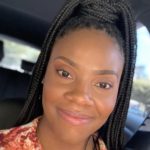 Kayan Milwood
Kayan is a multi-talented writer based in the beautiful island of Jamaica. Her strong point is ideation and she loves to take on new challenges.