So, you're a professional interpreter and you're enjoying every moment in this thriving career. Of course, any good interpreter always wants to stay on top of their game. With this in mind, the Day Interpreting team has put together a few ways you can continue to improve on your interpreting skills starting today.
Practice, Practice, Practice!
Practice can never be too much. The more you practice, the better you become and the more confidence you'll display as you perform your tasks. Practice your languages every day with as many people that you're able to do so. You can also practice by writing; Writing letters, emails, text messages, etc…
As an interpreter, many times you're tasked with being the voice on topics you may not necessarily agree with. That said, it's in your best interest to not only practice your language but also practice to keep your emotions in check. Furthermore, as an interpreter, you bring life to every conversation you'll have within that capacity, as a result of this it's also in your best interest to how you mirror the tones and inflections of the speakers you're assisting.
Finally, do also remember to practice your facial expressions so that they match up with exactly the message that is being conveyed.
Keep Up-to-Date on Cultural Trends
Your skill as an interpreter makes room for you wherever you go. However, as you become better at your job, your skills alone won't do the trick. Instead, you have to keep on track with the cultural aspect that's associated with interpreting.
Having a deep understanding of the culture of the languages you speak goes a long way. Within any culture, there exist dialects. When it comes to dialects, it helps you as a professional to be able to put context to words and phrases you have to use. Becoming more engulfed within a culture and having cultural knowledge elevates your chances of landing more opportunities as an interpreter. It's therefore never a bad idea to keep up-to-date on cultural trends.
Never Stop Building Your Vocabulary 
At least one new word is added to the English Dictionary on a yearly basis. If you decide to use a dictionary that is 10 years old, for example, you may risk not seeing words inside such as Google and Selfie. That said, the same goes for the vocabulary of any language.
When it comes to both your source and target language, keeping tabs on the vocabulary of both is a must. Never stop growing and adding to your vocabulary. Interpreters have a high dependency rate and with this in mind, being able to think quickly and respond just as quickly is of utmost importance.
Continue to Implement Active Listening 
An increase in knowledge is yet to hurt anyone. That said, one great way to continuously do this is to listen. Active listening is a skill, one that goes a long way where success is concerned for many careers. Professional Interpreting is no different.
If you don't listen as an interpreter it can really plunge you into a lot of unnecessary difficulties which in turn can make your clients unhappy. Of course, you really wouldn't want this to happen. If you don't work on your listening skills you stand the chance of becoming inaccurate in your overall craft.
Continue to develop your listening skills, it is a discipline that is vital for the overall success of your professional career.
Be a Lifetime Learner/Student 
As someone whose desire is to continue to grow and develop in your craft, you cannot shy away from continuously learning. Of course, there are so many ways that you can be a lifetime learner and we'll share a few of these ways below:
Watch videos – Let's say you have an upcoming assignment on a topic you're not very familiar with. As a way to prepare, you can watch videos surrounding this topic. You can even practice interpreting from video.
Form and continue to develop a notation system of your own – This strategy is completely for your own benefit. Having your own notation system helps you to make fewer mistakes and lowers the chances of overall miscommunication.
Take notes – Note taking as a professional interpreter helps to lower your stress, gives more accurate details and assists you to memorize (for speeches) are the intricate and important details that you'll need.
Let's Wrap Up 
There's no doubt that the more deliberate you are in perfecting your craft, the better you become at it. With this in mind, as long as you follow these 5 tips, you'll be well on your way to becoming a better interpreter than you were yesterday.
Of course, if you need access to great interpreters, Day Interpreting has a team of experienced professionals just waiting to help you. Download the Day Interpreting App to get started today.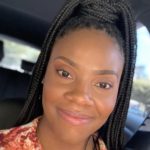 Kayan Milwood
Kayan is a multi-talented writer based in the beautiful island of Jamaica. Her strong point is ideation and she loves to take on new challenges.