It's official, the show must go on. By this, we mean that the world and all the events that take place on a daily basis have all gone virtual. At this point, being smack dab in the middle of a global pandemic, many businesses and brands have no choice but to go with the crowd.
By now, if your beauty brand or company usually hosts any online events or workshops, you'll be looking forward to hosting it virtually because well, as we said earlier, the show must go on. With this in mind, us here at Day Interpreting thought we'd put together a collection for you with 4 reasons why your next online beauty event should have an interpreter.  
if you're not sure why you'd even need an interpreter in the first place, we'll start there and build on this reason. So let's not waste any more and get right into it!
Reason # 1- You'll break barriers to language 
As long as communication is taking place, there may be barriers to the communication in one way or another. Depending on the topic at hand during your workshop, the information may not be received well by everyone in your audience. 
The virtual space has allowed for anyone with a working device and stable internet connection to join and participate in events. That said, having an interpreter as part of your team for the purpose of the event can help to break any language barrier that might exist. 
When you choose Day Interpreting you can be sure that we'll handle with accuracy, any complex information that needs to be translated. Put your beauty company or brand out there with confidence as we help you to create a meaningful connection with your global audience.
Reason # 2 – Distance is no longer an issue
Gone are the days when you have to host a face to face beauty workshop. Thanks to advances in technology and a digital world, hosting a virtual event has become hassle free and the way to go.
A virtual event also cuts back on a lot of costs which opens your budget for other things that would be fitting for an online space such as, you guessed it, hiring interpreters. The physical building may not be needed but with the virtual world, you open the door for hosting an international event with attendees from anywhere in the world. 
No matter the distance between you and your audience, an interpreter will help you connect with them by speaking their language and bringing you closer together.
Reason # 3 – You create an inclusive environment
Now more than any other time in history, we have the tools and skills to create a truly inclusive environment within any field or industry. Virtual events create the opportunity for everyone to participate. The time is now where language, culture or any form of disability does not stop someone from doing what they truly love. 
The team here at Day Interpreting understands this all too well and as a result of this, through our services, we help you break physical as well as language, and cultural barriers. Our team of interpreters will help make your next beauty workshop truly inclusive.
Reason # 4 – You'll leave a lasting and positive impression on your audience
Interpreters have the power to bring a global audience together by breaking down barriers to language. With this in mind, there's no doubt that when hosting a workshop you'd also want the interaction to take place. Whether it be through Q&A's or an open discussion, as long as it's an inclusive event, Interpreters will be of value to you, your audience, and your overall event. 
When your audience is able to leave your event having had their voice heard and being able to participate, it definitely leaves a positive and lasting impression in their minds and for the overall experience of your workshop. With the damper that the global pandemic has put on almost everything, a key factor in hosting virtual events should be interaction. Of course, Day Interpreting is here to help in that aspect. Leave no room for anything to be lost in transmission. Ensure that everyone in attendance gets everything they need from your next beauty workshop. 
To conclude… 
We hope our 4 reasons are reasons enough for you to consider having an interpreter at your next beauty workshop or event.  Of course, the Day Interpreting team is here to help 24/7. No matter the language, no matter the time, we've got you.
Download the Day Interpreting app or visit the Day Interpreting website to learn more about our interpreting services and how we can help make your next beauty event or workshop a great one for you and your global audience.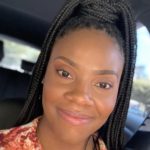 Kayan Milwood
Kayan is a multi-talented writer based in the beautiful island of Jamaica. Her strong point is ideation and she loves to take on new challenges.